Restaurant Belcore Florence
You are here: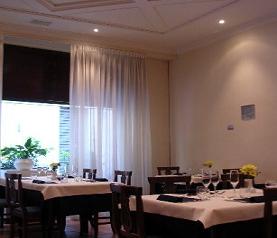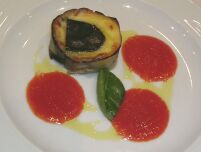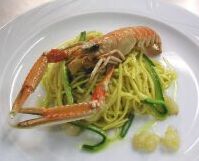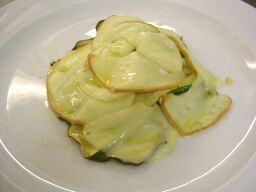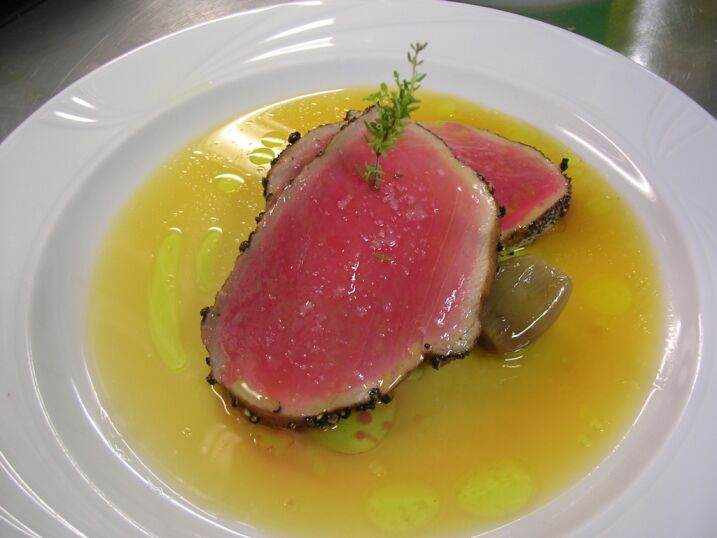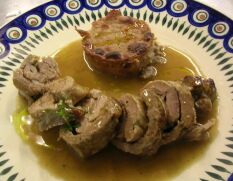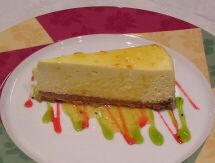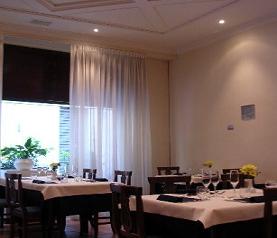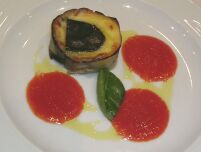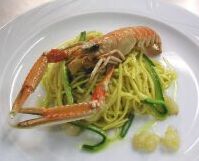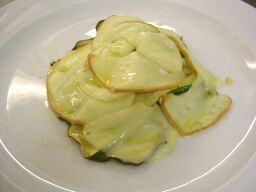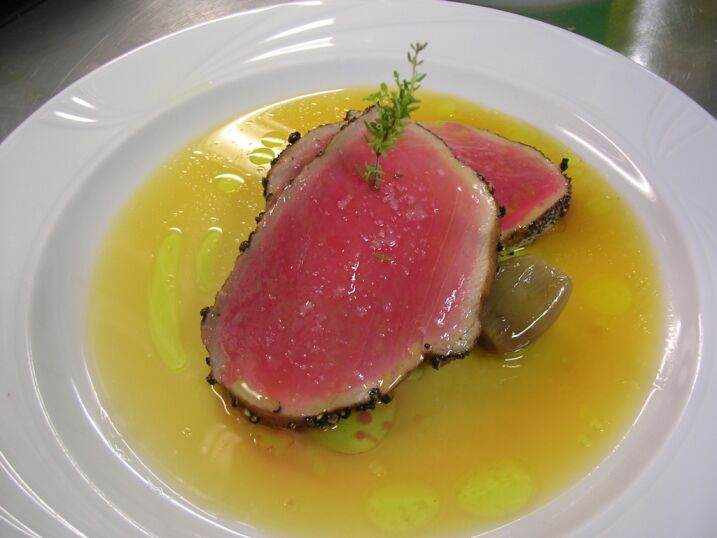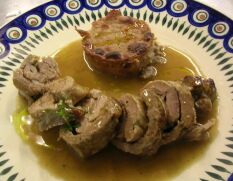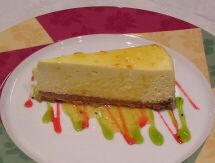 Centro Storico
Via dell'Albero 30-red - 50123 Firenze
40
Creativa
Elegante
12:00 - 14:30 / 18:30 - 23:00
Martedì e Mercoledì Pranzo
055-211198
055-211198
Sempre aperto
A
restaurant
in the very center of the historical center of the City, in a street as large as a country path called Via dell'Albero.
The restaurant is called Belcore, from a character of Gaetano Doninzetti's opera "L'elisir d'amore". Belcore, a baritone, is a bellicose Sergeant, a boaster and a blusterer, who immediately begins to court the charming Aldina. "L'Elisir" is a comic opera and during the first scene a group of peasants are relaxing under a tree after a hard day of harvesting.
Who knows! Perhaps the tree under which the peasants of "L'Elisir d'amore" are resting looks like the one that existed in times past on the street of the Belcore Restaurant. Indeed, it is because of that large tree that the Via dell'Albero got its name.
In creating their new establishment, Abdel Outmldou and Carmine Mastroianni, forever protagonists of the great Florentine Restoration, were inspired by Nature, particularly to the green of the trees. Belcore Restaurant has become an oasis in the center of the city where the guests can find the peace and tranquility that only a good meal can offer.
In the vicinity of the Restaurant, on Via dell'Albero at the corner of Via Della Scala, is a bas-relief of the Madonna with a flower in her hand by the sculptor Pellegrino Banella.
And also you can
enjoy
our wide wine collection, not only toscan and Italian wine, but also all over the world's one. We have over 200 kinds of wine in the canteen.
From the S.M.Novella station it takes only 2 minutes, and we offer you
parking
place at Garage La Stazione Via Alamanni 3, in front of the station.
PIATTI D'APERTURA Flan di cavolfiori e parmigiano reggiano con salsa al roquefort Quenelles di mousse di baccala con bottarga di tonno Crema di zucca gialla al rosmarino con carpaccio di gamberi al vapore Tartara di filetto di manzo al tabasco e scalogno con olio extravergine d'oliva Affettati di Culatello di Zibello Antipasto misto toscano (affettati e crostini ) Insalata caprese con mozzarella di bufala, pomodoro, basilico all'olio extravergine d'oliva PRIMI PIATTI Spaghetti alla chitarra con il tonno fresco alla liparese (pomodoro e origano) Ravioli al nero di seppia ripieni di rombo serviti su crema di cozze e vongole veraci Tortelli di ricotta di capra con funghi porcini alla nipitella e tartufo nero Risotto al Malghese e funghi pioppini, pistacchi e pere mantecato al timo fresco Maltagliati con straccetti di pollo al curry e rosmarino pomodorini e anacardi Pappardelle di pasta fresca con ragu di cinghiale al ginepro spaghetti o penne al pomodoro e basilico PIATTI VEGETARIANI Grigliata di verdure marinate gratinate alla provola Hamburger di Quinua e piccoli verdure con salsa al curry IL PESCE Cappesante dorate su cavolini di Bruxelles salutati al burro, scaglie di parmigiano e reduzione di balsamico Tagliata di tonno fresco in crosta di pepe nero su scalogni brasate e carote baby saltati al burro Cartoccio di mare al forno con pepe rosa su lettino di patate Spiedini di gamberi e cipollotti su crema di peperoni Fonduta di mare *minimo per 2 persone(Pesce da cuocersi in tavola, servito con le nostre salse) LA CARNE Bistecca alla fiorentina con insalata mista ( per 2 persone ) Filetto di manzo dorato con salsa agrodolce ai semi di sesamo e cavolo verza Tagliata di controfiletto con insalata di ruccola Petto d'anatra al miele con paprika dolce e pera al porto Kefta di agnello alla marocchina con coriandolo e cumino , timballo di riso alla cannella Fonduta di carne (Bocconcini di controfiletto da cuocersi in tavola, servito con le nostre salse e patate fritte) minimo per 2persone Il DOLCE Crema bruciata "creme brulee" Cheesecake con marmellata d'arancio,vaniglia naturale Strudel con crema inglese alla vaniglia naturale Chocolat fondant con il gelato crema Sgroppino al limone con vodka e spumante secco Semifreddo al Mascarpone, mandorle caramellate e salsa al cioccolato Mahalebi di latte,riso e fiori d'arancio servito con miele DOLCE ASSAGGIO una piccola crema bruciata, mahalebi e budino di cacao amaro
ALIGHINO 2004 Villa Caprareccia AMARONE CLASSICO 2000 Allegrini AMARONE CLASSICO 1995 Allegrini AMARONE CLASSICO AMBROSAN 1995 Nicolis AMARONE della Valpolicella 2000 Montresor ANFITEATRO 2000 Vecchie Terre Di Montefili APPARITA 2000 Castello Di Ama AVVOLTORE 2002 Moris BARBANICO 1997 Nicola Balter BARBARESCO 1997 Gaja BARBARESCO 2001 Nada Fiorenzo BARBARESCO 1997 Nada Fiorenzo BARBARESCO 1996 Luigi Giordano BARBARESCO 2000 Prunotto BARBARESCO 2001 Pio Cesare BARBERA D'ALBA 2004 Pelisseo BARBERA D'ALBA 2003 Prunotto BARBERA D'ASTI SUPERIORE 2003 La Spinetta BARBERA D'ASTI SUPERIORE 2004 La Spinetta BAROLO 2000 Pio Cesare BAROLO 2001 Prunotto BAROLO CAMPE' 2001 La Spinetta BAROLO SPERSS 1996 Gaja BARTHENAU 2000 Hofstatter BELCORE 2003 I Giusti & Zanza BIANCO DI PITIGLIANO 2002 Tenuta Roccaccia BIERE ARTISANALE DE LUXE 0.75 Saint Hubert BLAUBURGUNDER Riserva 2001 Hofstatter BOLGHERI ROSSO 2005 Le Macchiole BOLGHERI ROSSO 2003 Podere casa al Piano BOLLINGER champagne special cuvee Bollinger BRADISISMO 1997 Inama BRANCAIA 1999 La Brancaia BREG 2001 Gravner BRUNELLO DI MONTALCINO 1998 Biondi -Santi BRUNELLO DI MONTALCINO 2001 Cantina di montalcino BRUNELLO DI MONTALCINO 2002 Ventolaio Di Fanti BRUNELLO DI MONTALCINO 2000 Casanova di Neri BRUNELLO DI MONTALCINO 2001 Cinelli Colombini BRUNELLO DI MONTALCINO 1999 VILLA Poggio Salvi BRUNELLO DI MONTALCINO 1996 Biondi -Santi BRUNELLO DI MONTALCINO 2001 Tenuta di Collosorbo BRUNELLO DI MONTALCINO 2001 Mastrojanni BRUNELLO DI MONTALCINO 2000 Altesino BRUNELLO DI MONTALCINO 2001 Siro Pacenti BRUNELLO DI MONTALCINO Cerretalto 1995 Casanova di Neri BRUNELLO M."V.SCHIENA" 1999 Mastrojanni BRUNELLO Pian Delle Vigne 2000 Antinori BRUNO DI ROCCA 1993 Vecchie Terre di Montefili BRUT Blanc de Blancs Montresor CABERNET 2003 Jermann CABERNET FREIENFELD 1997 Cortaccia CABERNET Sanct Valentin 2002 San Michele Appiano CABERNET SAUVIGNON 2004 Los Vascos CABREO BIANCO La Pierta 2003 Ruffino CABREO BIANCO La Pierta 2001 Ruffino CABREO ROSSO 2000 Ruffino CABREO ROSSO 1999 Ruffino CAGNULARI 2002 Cantina S.Maria La Palma CAMARCANDA 2001 Gaja CAMPAGNE GRAND CRU Bernard Bremont CAPO MARTINO 1999 Jerman CARMENERE RISERVADO 1999 Casa Silva CARMIGNANO NOBIL CASA 2OO4 Villa Capezzana CARMIGNANO Riserva 2001 Piaggia CASAL DI SERRA 2003 Umani Ronchi CASTELLO DI BUTTRIO 2003 Marco Felluga CASTELLO DI FONTERUTOLI 2001 Fonterutoli CASTELLO DI FONTERUTOLI 1998 Fonterutoli CENERENTOLA 2002 Cinelli Colmbini CERVARO DELLA SALA 2000 Antinori CERVIOLO 2001 San Fabiano Calcinaia CHABLIS PREMIER CRU 2001 Domaine de l'eglantiere CHAMPAGNE BLANC DE BLANCS Le Gras & Haas CHAMPAGNE Brut Blanc de Blancs Boulard CHAMPAGNE BRUT RESERVE Paul Bara CHAMPAGNE BRUT RESERVE 0.375 Paul Bara CHAMPAGNE Brut Reserve Gran Cru H.Billiot Fils CHAMPAGNE CUVEE RUBIS rosè Vilmart & C CHAMPAGNE Entre Ciel Et Terre Bedel CHAMPAGNE Gande Reserve 0,375 Vilmart & C CHAMPAGNE Gran Cru Brut Boulard CHAMPAGNE GRAND CELLIER PREMIER CRU Vilmart & C CHAMPAGNE Montvillers Brut Ayala CHARDONNAY 2003 Planeta CHARDONNAY California 1999 Beringer CHARDONNAY Sanct Valentin 2005 San Michele Appiano CHARDONNAY TERLANER 1995 Cantina Terlano CHATEAU DUCRU-BEAUCAILLOU 1990 Saint-Julien CHATEAU SOCIANDO-MALLET 1995 Haut-medoc CHATEAU SOCIANDO-MALLET 1988 Haut-Medoc CHIANTI CLASSICO 2004 San Giusto a Rentennano CHIANTI CLASSICO 2003 Castello Di Ama CHIANTI CLASSICO 2003 Le Cinciole CHIANTI CLASSICO 2001 Castello Di Ama CHIANTI CLASSICO 2005 Querciabella CHIANTI CLASSICO 2003 Castello di Cacchiano "CHIANTI CLASSICO CHIANTI CLASSICO LE CORTI" 2003 Tenuta di Bibbiano CHIANTI CLASSICO Berardenga 2003 Fattoria Di Felsina CHIANTI CLASSICO PETRESCO Ris. 2001 Le Cinciole CIPRESSETTO TOSCANA 2004 Antinori COLLIO BIANCO 2004 Keber CONFINI 1998 Lis Neris COSTA RUSSI 1996 Gaja COSTERA 2005 Argiolas COTE DE BEAUNE-VILLAGES 1999 Josef Drouhin CREMES 2004 Gaia DARMAGI 1997 Gaja DOLCETTO 2003 Nada Fiorenzo DOLCETTO D'ALBA 2004 Pelissero DOLCETTO D'ALBA 2004 Prunotto DOLCETTO DI DOGLIANI Pap-Celso 2003 Abbona DON ANTONIO 2003 Morgante DON LUIGI 1999 Di Maio Norante DULCAMARA 2004 I Giusti & Zanza EAGLEHAWK 2003 Wolf Bass ELISEO 2002 Gualdo Del Re ETNA ROSSO 2002 Frazzitta FALANGHINA 2006 Az. Vinosia FERRAIOLO 2003 Geografico FLORS DI UIS 2005 Vie di Romans FONTALLORO 2001 Felsina FORTEDIGA 2004 Tenuta I Muracci FRANCHETTI 2005 Passopisciaro FRATTA 1998 Maculan FUME' BLANC Napa Valley 1997 Mondavi Winery GARRONE 2000 Odoardi GEWURZTRAMINER 2005 Cant. San Michele Appiano GEWURZTRAMINER Kolbenhof 2004 Hofstatter GEWURZTRAMINER S. VALENTIN 2004 San Michele Appiano GHIAIE DELLA FURBA 2001 Villa Capezzana GRECO DI TUFO 2006 Az. Vinosia GUADO AL TASSO 2000 Antinori GUADO AL TASSO 1999 Antinori GUALDO DEL RE 2000 GUALDO DEL RE GUIDO ALBERTO 2000 Tenuta San Guido HEBA MORELLINO DI SCANSANO 2006 Fattoria Di Magliano I GRANITI 2004 Pedra Majore IL BOSCO 2004 Tenimenti D'Alessandro IL CHIUSO 2001 Castello Di Ama IL PARETO 1999 Tenuta di Nozzole IL ROSSO DELL ABAZIA 1997 Serafini & Vidotto KURNI 1998 Oasi degli angeli LA RICOLMA 2003 San Giusto a Rentennano LA SEGRETA 2004 Planeta LAGREIN ROSATO 1999 San Michele Appiano LAGREIN Sanct Valentin 2001 San Michele Appiano LANGHE BIANCO Valle dell'Olmo 2004 Abbona LATIMIS 2006 Ronco Del Gelso LE STANZE 2004 Poliziano L'ERTA 2001 Az. Vigliano LITRA IGT 2003 Abbazia Santa Anastasia MACCHIOLE 2001 Le Macchiole MAGARI 2002 Gaja MANNA 2005 Franz Haas MARINA CVETIC 2001 Masciarelli MARZEMINO 2003 Simoncelli MASSETO 1996 Tenuta dell'Ornellaia MERLOT 2004 Le Vigne Di Zamò MERLOT 2003 Planeta MERLOT 2002 Planeta MERLOT VIGNE 50 ANNI 2001 Le Vigne Di Zamò MERLOT VIGNE 50 ANNI 1997 Le Vigne Di Zamò MERLOT SANT'ADELE 2000 Villa Pillo MESSORIO 2001 Le Macchiole MESSORIO 2002 Le Macchiole MESSORIO 2003 Le Macchiole MIRABILE bianco 2003 Mirabile MIRABILE rosso 2003 Mirabile MONPERTONE 2003 Prunotto MONTEFALCO Rosso 2001 Arnaldo Caprai MONTENERO IGT Abbazia Santa Anastasia MONTEPULCIANO VILLA GEMMA 1995 Masciarelli MONTEREGGIO DI MASSA 2002 Moris MONTIANO 1998 Falesco MORELLINO 2005 Poliziano MORELLINO 2004 Tenuta Sette Ponti MORELLINO DI SCANSANO 2004 Fattoria Le Pupile MULLER THURGAU 2004 Cant. San Michele Appiano NEBBIOLO 2004 Pelisseo NERO D'AVOLA 2003 Morgante NOBILE DI MONTEP. VITAROCCIA 2004 Icario NOBILE DI MONTEPULCIANO V.ASINONE 2004 Poliziano NOBILE MONTEPULCIANO V.Asinone 1997 Poliziano NOSIOLA 2004 Endrizzi NOTARPANARO 2000 Taurino ORIGINAL HY SUPER BEER 0,75 Zago- Belgio ORIGINAL HY SUPER BEER 1,5 Zago- Belgio ORNELLAIA 2001 Tenuta Dell'Ornellaia ORNELLAIA 1998 Tenuta dell Ornellaia ORNELLAIA 2000 Tenuta Dell'Ornellaia PALEO BIANCO 2005 Le Macchiole PALEO BIANCO 2003 Le Macchiole PALEO ROSSO 2003 Le Macchiole PALEO ROSSO 2001 Le Macchiole PASSOPISCIARO 2005 Passopisciaro PATRIGLIONE 1994 Taurino PERBRUNO 2003 I Giusti & Zanza PERCARLO 2003 San Giusto a Rentennano PERCARLO mg 2003 San Giusto a Rentennano PIAN DELLA CORTE 2004 Odoardi PIANO DI MONTEVERGINE 1996 Feudi di San Gregorio PIERE SAUVIGNON 2005 Vie Di Romans PIGATO 2003 Cascina Sèipu dei Massaretti PIGNOLO 2001 Le Vigne Di Zamò PIN 2003 La Spinetta PINOT BIANCO SHULTHAUSER 2004 San Michele Appiano PINOT GRIGIO 2005 Marco Felluga PINOT GRIGIO 2004 Le Vigne Di Zamò PINOT GRIGIO 2002 Endrizzi PINOT GRIGIO Sanct Valentin 2005 Cant. San Michele Appiano PINOT GRIGIO SOT LIS RIVIS 2005 Ronco Del Gelso PINOT NERO 2005 Franz Haas PINOT NERO 2001 Le Vigne Di Zamò PINOT NERO PIAN DI CASTELLO RISERVA 2000 Endrizzi PINOT NERO Sanct Valentin 2000 Cant. San Michele Appiano PIO CESARE 2002 Pio Cesare PNOT BIANCO 2006 Cantina di Terlano POGGIO AL LUPO 2003 Tenuta Sette Ponti POGGIO ALLE GAZZE 2000 Ornellaia POGGIO BESTIALE 2005 Fattoria di Magliano POGGIO CILIEGIO 2001 Rascioni Cecconello POGGIO VALENTE 2002 Fattoria le pupille POLPICELLO 2001 Odoardi PORTO L.B.V. 1994 Quinta do Tedo POUILLY-FUME' 2002 Jolivet PRESTIGIO 1998 Triacca PROSECCO di Valdobbiadene De Bertiol PROSECCO RUSTICO Nino Franco PULLERAIA 2003 Geografico RED ANGEL 2004 Jerman REFOSCO DOC COF 2003 Le Vigne Di Zamò REFOSCO I.G.T. 2003 Marco Felluga RENESIO 2000 Malvira RETSINA Vasdavanos RIBOLLA 2004 Le Vigne Di Zamò RIBOLLA GIALLA 1999 Gravner RIFLESSO ANTICO 2002 Ambrosini RIPA DELLE MORE 1997 Castello di Vicchiomaggio ROERO Superiore 1998 Malvira RONCO DEI ROSETI 2000 Le Vigne di Zamo' RONCO DEL ACACIE 2003 Le Vigne di Zamò ROSATO 2005 Castello di Ama ROSSJ-BASS 2003 Gaia ROSSO DEL CONTE 1998 Tasca D'Almerita ROSSO DI MONTALCINO 2004 Castiglion del bosco ROSSO DI MONTALCINO 2004 Casanuova di Neri ROSSO DI MONTALCINO 2005 Venttolaio Di Fanti Luigi ROSSO DI MONTALCINO 2003 Tenuta di Collosorbo ROSSO DI MONTALCINO 2004 Mastrojanni ROSSO DI MONTEPULCIANO 2006 Icario ROSSO GRAVNER 2000 Gravner ROSSO GRAVNER 1997 Gravner ROSSOOUTSIDER 2003 Arnaldo Caprai RUSSIZ SUPERIORE 2003 Marco Felluga SACRISASSI 1998 Le due terre SAFFREDI 1999 Fattoria le Pupille SAGRANTINO Di Montefalco 2002 Arnaldo Caprai SANCERRE 2003 Jolivet SANLORENZO 1999 Sassotondo SASSI NERI 1998 Fattoria Le Terrazze SASSI NERI 1999 Fattoria Le Terrazze SASSICAIA 2003 Tenuta San Guido SASSICAIA 2004 SASSICAIA 2001 Tenuta San Guido SASSICAIA 1999 Tenuta San Guido SASSICAIA 1998 Tenuta San Guido SASSICAIA 2002 Tenuta San Guido SAUVIGNON 2003 Edi Kante SAUVIGNON 2006 Ronco Del Gelso SAUVIGNON 2004 Jermann SAUVIGNON 2004 Le Vigne Di Zamò SAUVIGNON DOC COLLIO 2004 Marco Felluga SAUVIGNON RUSSIZ SUP. 2005 Marco Felluga SAUVIGNON Sanct Valentin 2005 Cant. San Michele Appiano SAVUTO ROSSO 2002 Odoardi SCALABRONE 2001 Antinori SCAVIGNA 2004 Odoardi SCRIO 2001 Le Macchiole SCRIO 2003 Le Macchiole SERRALORI 2004 Argiolas SERRATA DI BELGUARDO 2003 Tenuta di Belguardo SHARJS 2003 Livio Felluga SIEPI 2001 Castello di Fonterutoli SIEPI 1999 Mazzei in Fonterutoli SOAVE CLASSICO 2006 Pieropan SOAVE CLASSICO V.di Foscarino 2004 Inama SOLAIA 1999 Antinori SOLAIA 1997 Antinori SORI SAN LORENZO 1996 Gaja SORI TILDIN 1996 Gaja STEINRAFFLER 2000 Hofstatter STRALE 2002 Gualdo Del Re SYRAH 2003 Planeta SYRAH 2000 Villa Pillo TERLANER 2006 Cantina Terlano TEROLDEGO R. Sangue del Drago 2000 Marco Donati TEROLDEGO ROTALIANO RISERVA 2002 Endrizzi TERRE ALTE 2002 Livio Felluga TIGNANELLO 1999 Antinori TIGNANELLO 2000 Antinori TOCAI 2004 Le Vigne Di Zamò TOCAI 2006 Ronco Del Gelso TOCAI FRIULANO 50 ANNI 2003 Le Vigne di Zamò TOCAI PLUS mg 2003 Bastianich TRAMINER AROMATICO 2004 Jermann TRAMINER AROMATICO 2004 Endrizzi TREFIANO 2000 Villa Capezzana TULLIO ZAMO' 2003 Le Vigne Di Zamò VALPOLICELLA IL Ripasso 2001 Montresor VALPOLICELLA SUP. 2003 Az. Agr. Vaona VALPOLICELLA SUP. 2000 Tenuta di Ghizzano VALPOLICELLA SUP. 2004 Fattoria San Lorenzo VALPOLICELLA SUP. 2004 Campo Al Mare VALPOLICELLA SUP. 2004 Montenidoli VALPOLICELLA SUP. 2001 Montenidoli VALPOLICELLA SUP. 2002 Livio Felluga VALPOLICELLA SUP. 2004 Bastianich VALPOLICELLA SUP. 2003 Bastianich VALPOLICELLA SUP. 2000 Odoardi VALPOLICELLA SUP. 1999 Jermann VALPOLICELLA SUP. 1999 Jermann VALPOLICELLA SUP. 2003 Edi Kante VALPOLICELLA SUP. 2005 Di Poli VALPOLICELLA SUP. 1999 Cantina Terlano VALPOLICELLA SUP. 2004 Inama
Il Cenone di San Silvestro 2008 Sashimi di Tonno, Scampi e Triglia marinata all'aceto di mele con vinegraitte al limone, salsa di soya e wasabi ****** Flan di funghi porcini, noci e burrata campana con salsa al cioccolato bianco *************** Tortelli ripieni di pecorino fresco toscano e fave in guazzetto di cappesante ****** Fettuccine impastate al pepe nero con ragù di anatra e piccole verdure bio. ************** Filetti di rombo al cartoccio di pasta sfoglia con champignons ai sapori del mediterraneo ********** Sgroppino al limone insaporito al ginger ************* Filetto di maialino con mele e uva moscato servito con lenticchie brasate ****************** Crostata al cioccolato fondente e Rhum Agricole con salsa al porto Aperitivo, acqua , caffè e un calice di champagne compresi € 85,00
Where we are
Contacts us with the following form