Wellness Asmana Wellness World Florence
You are here: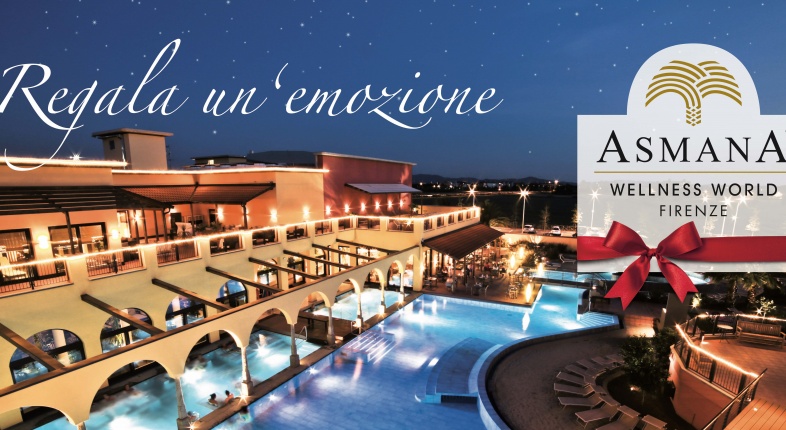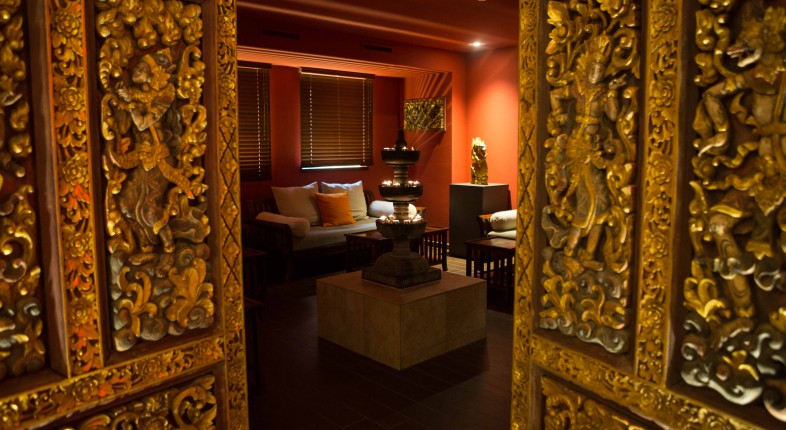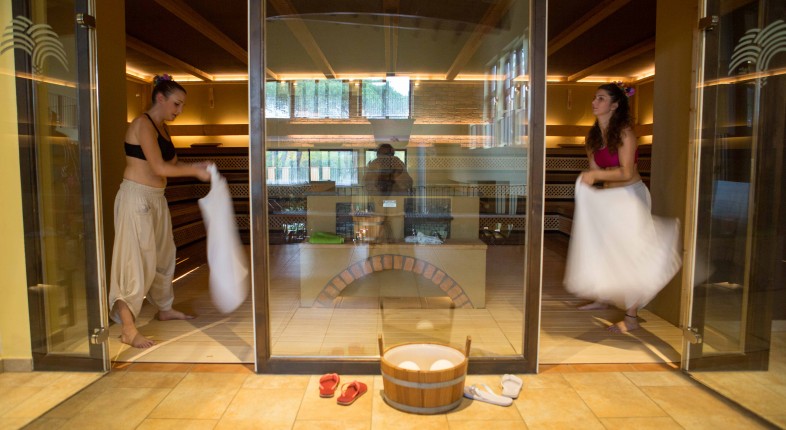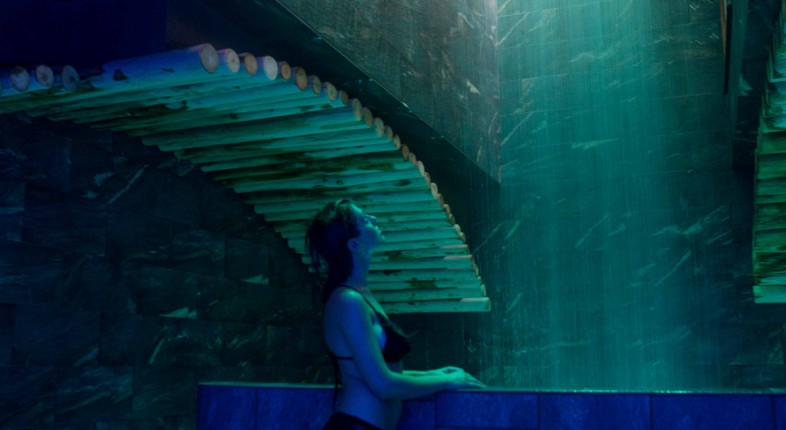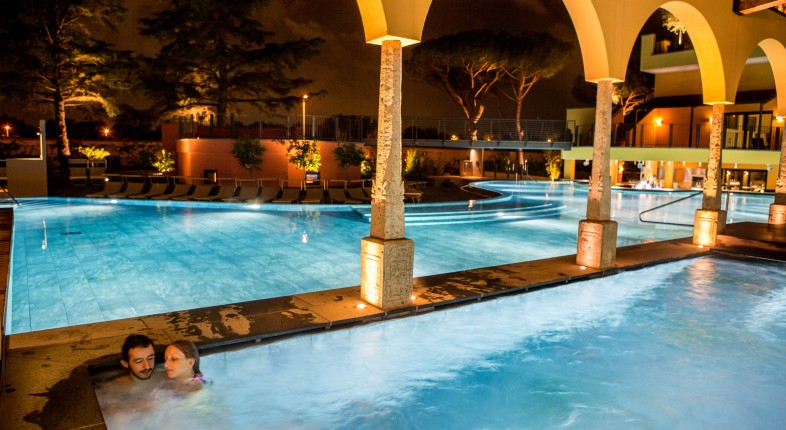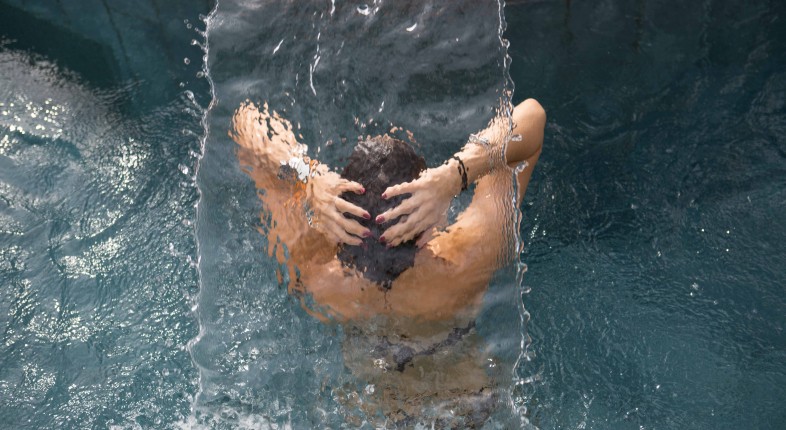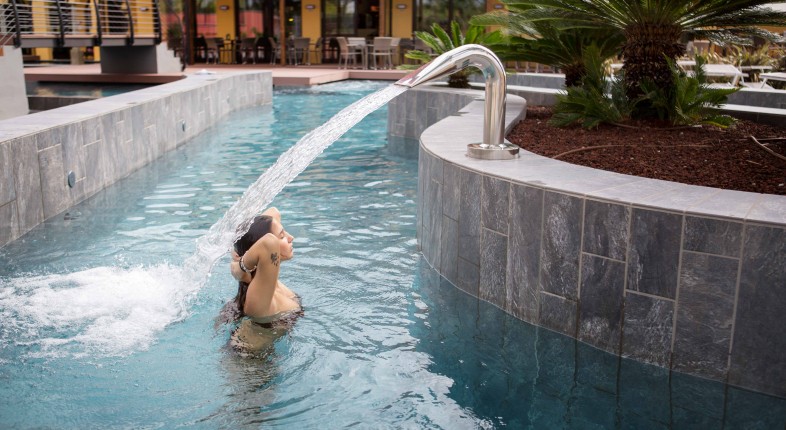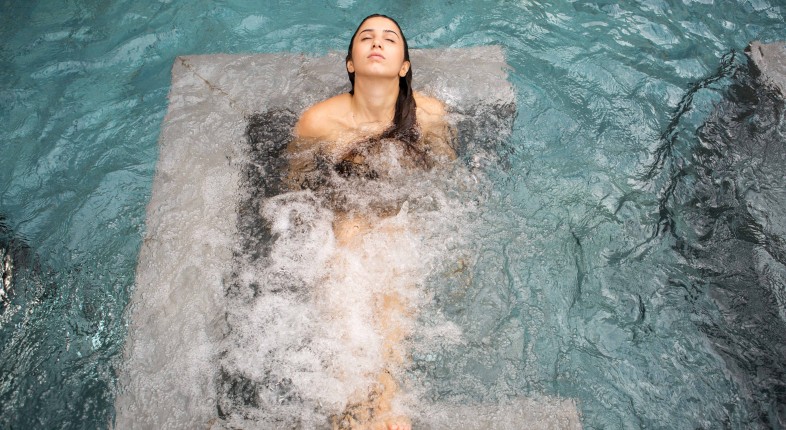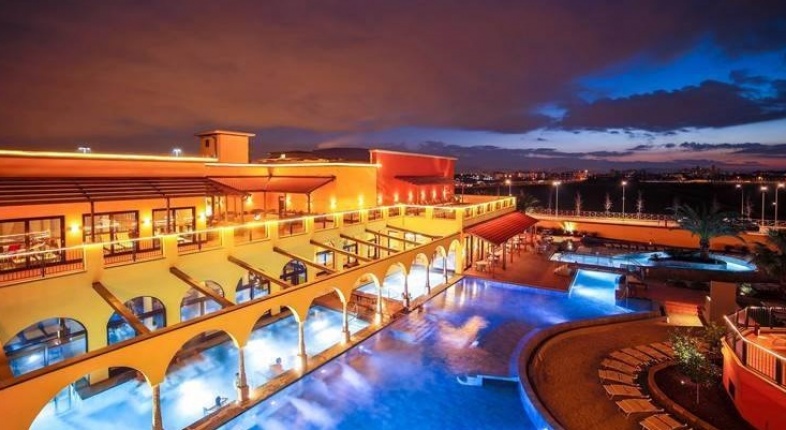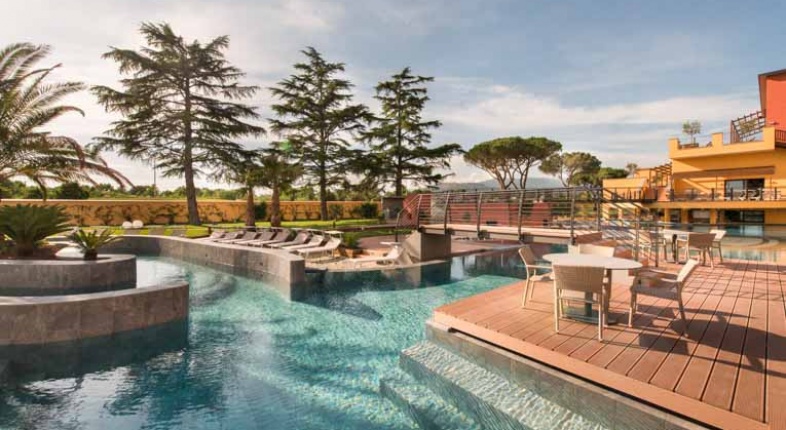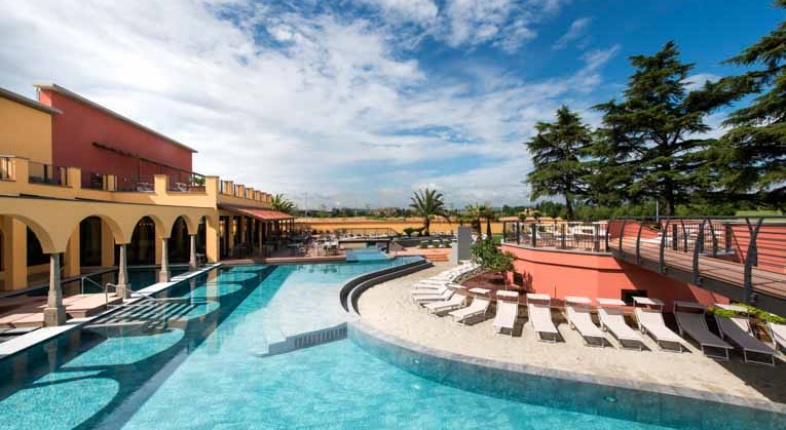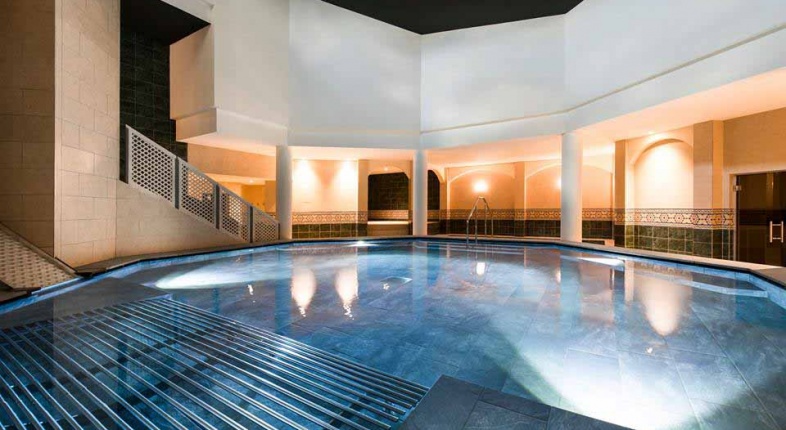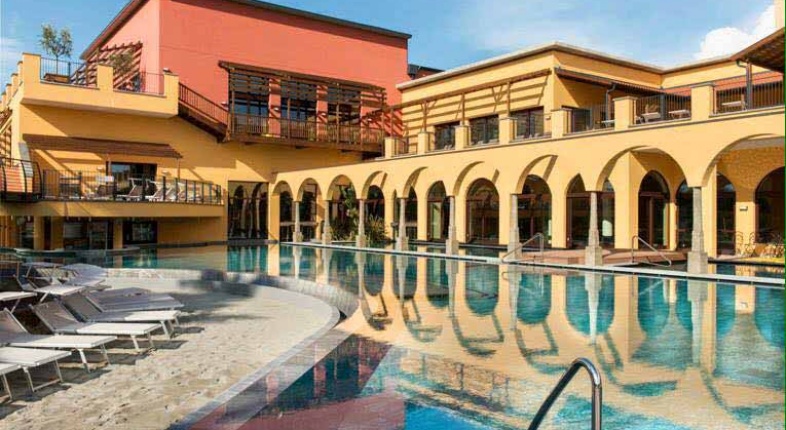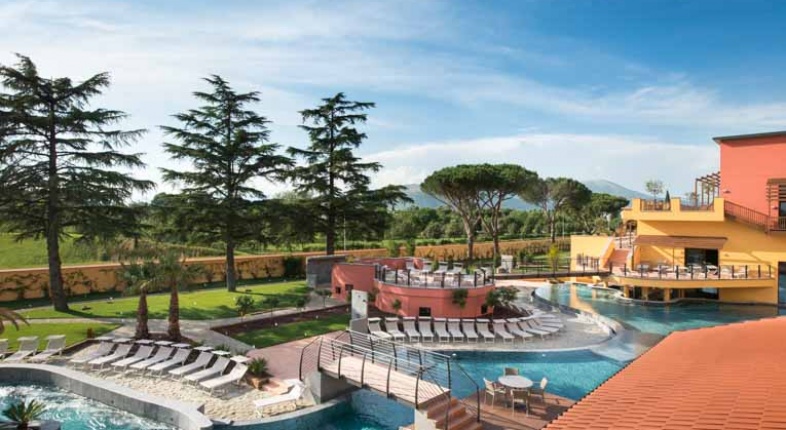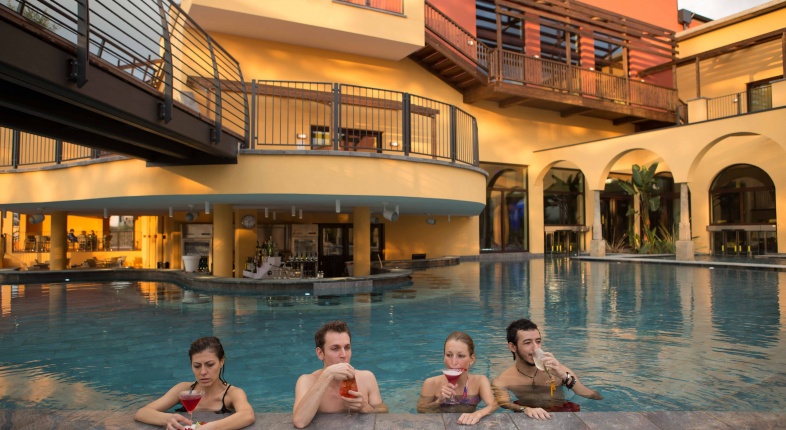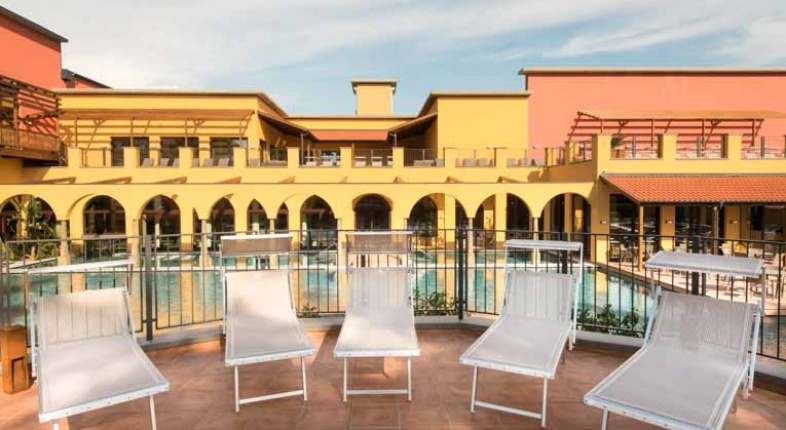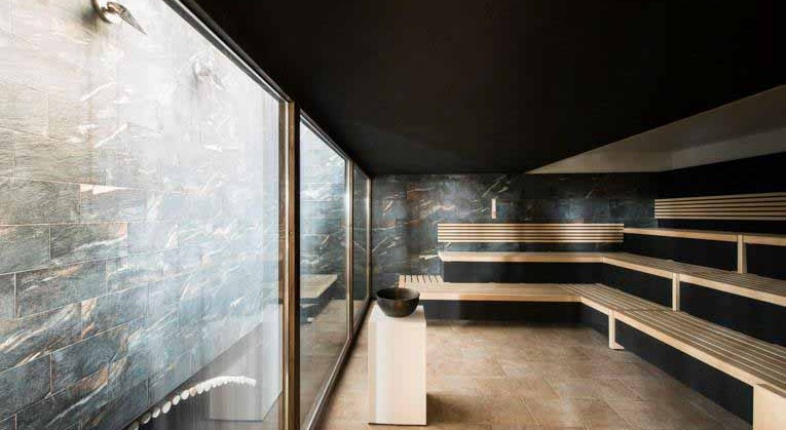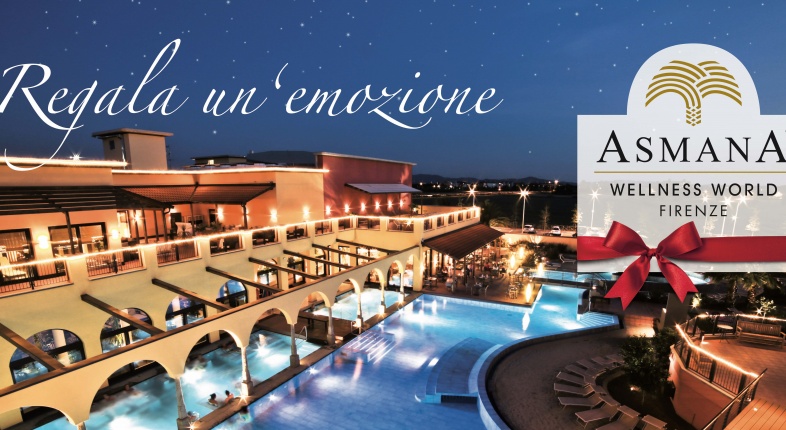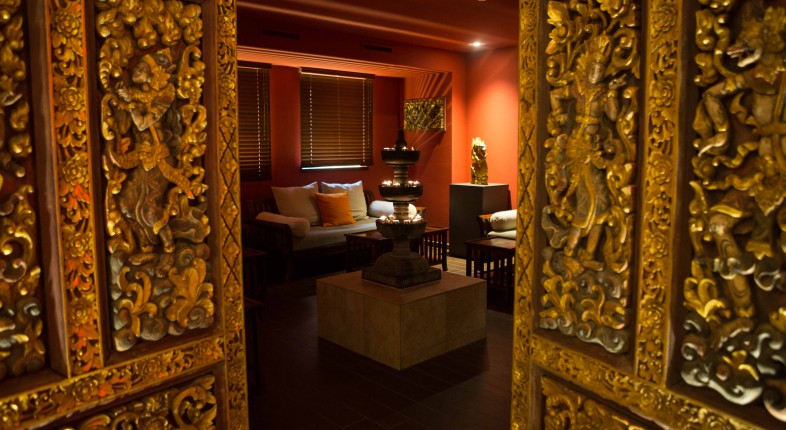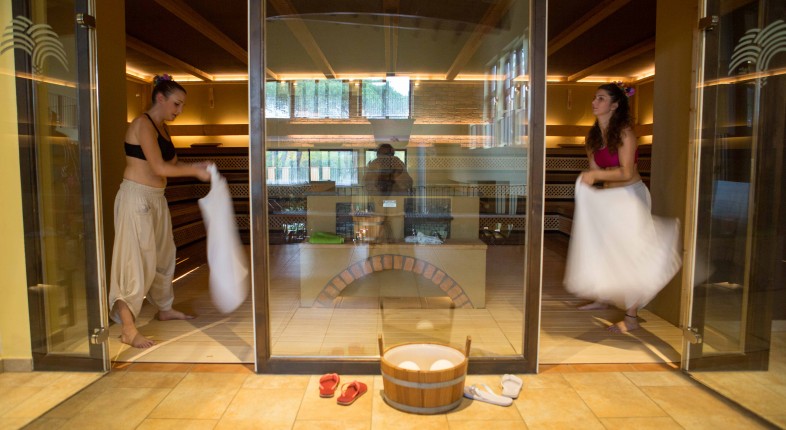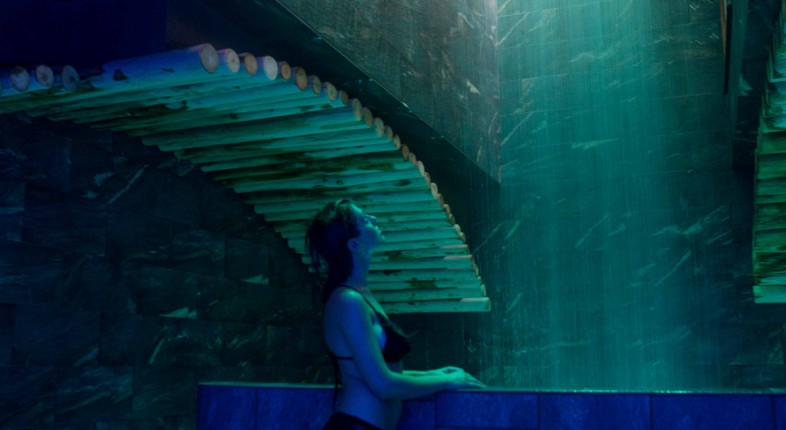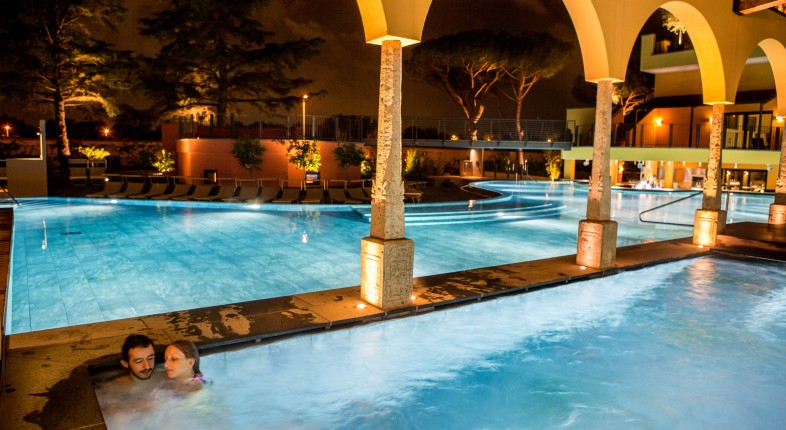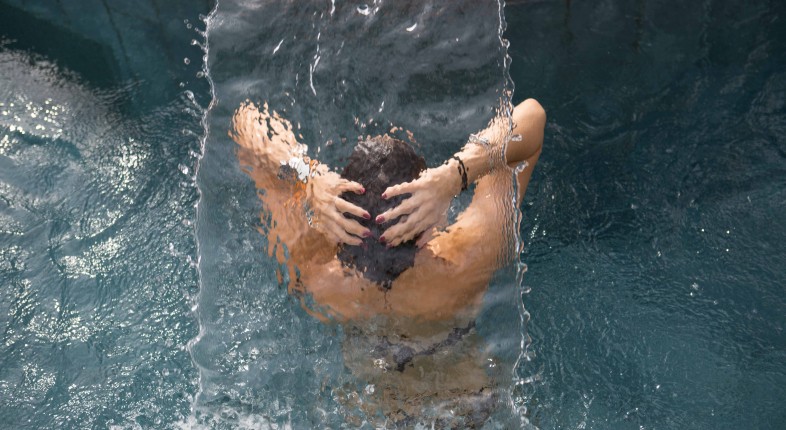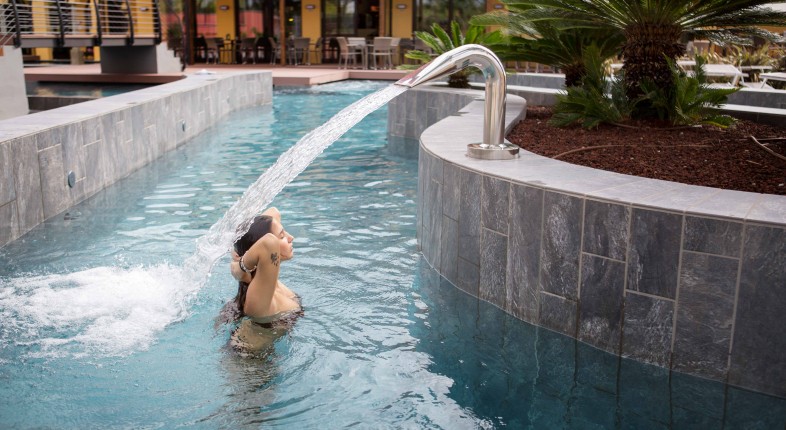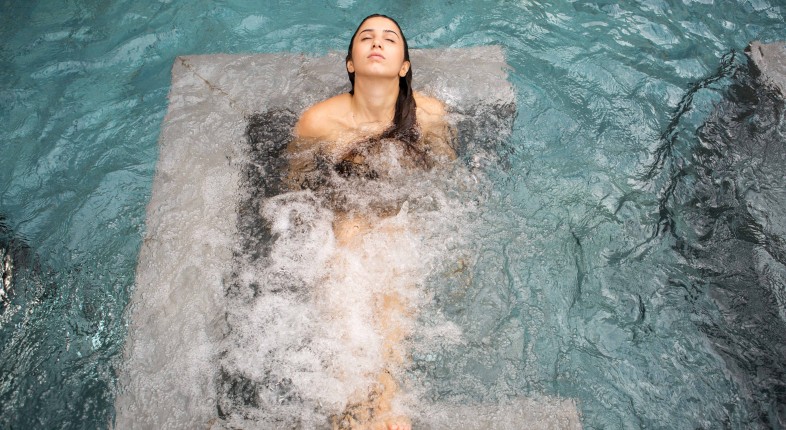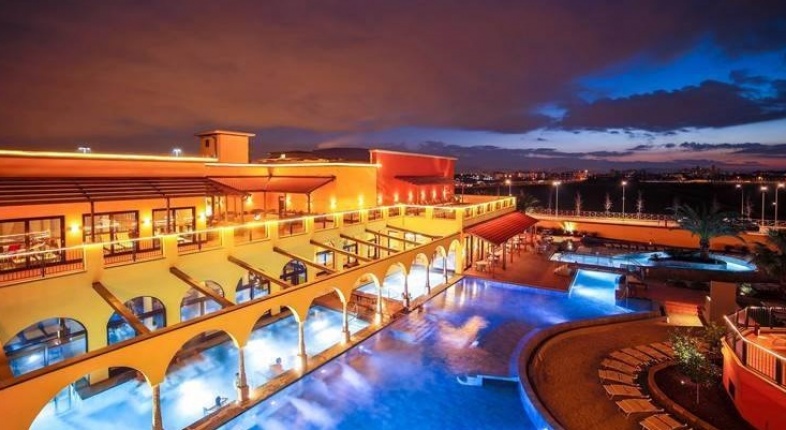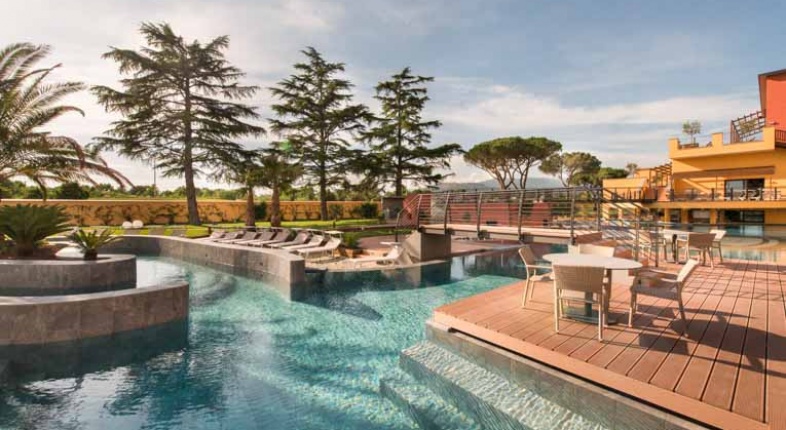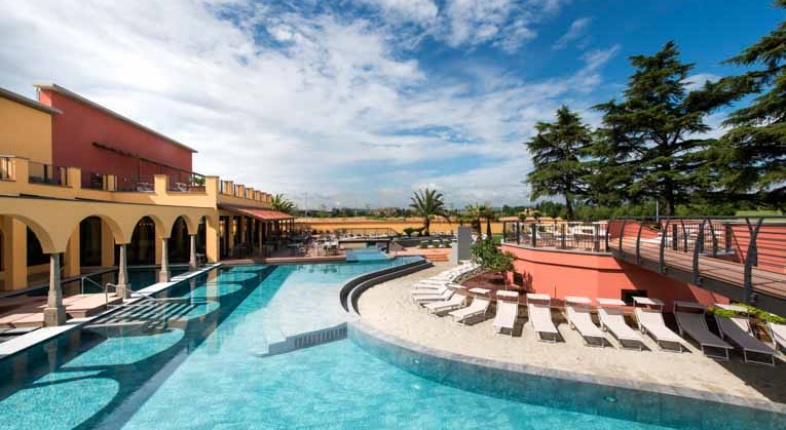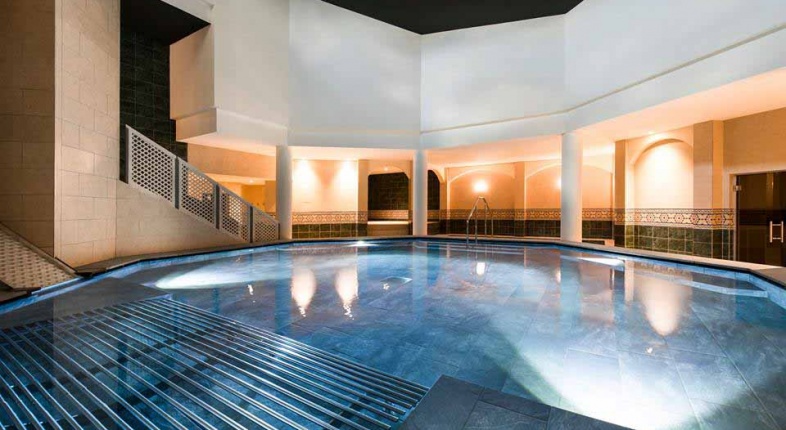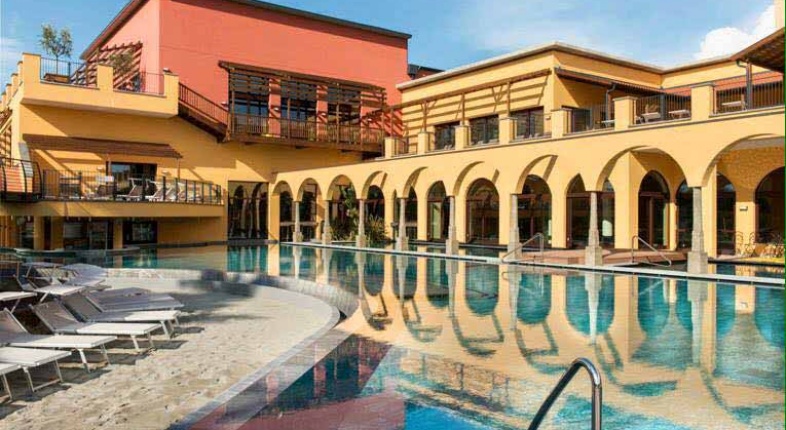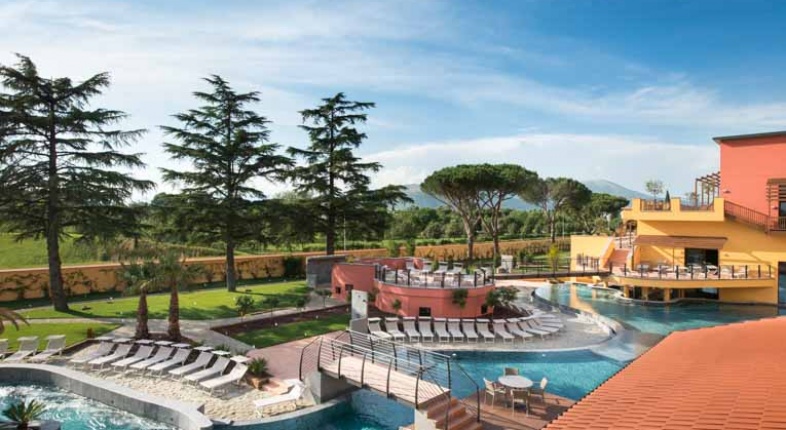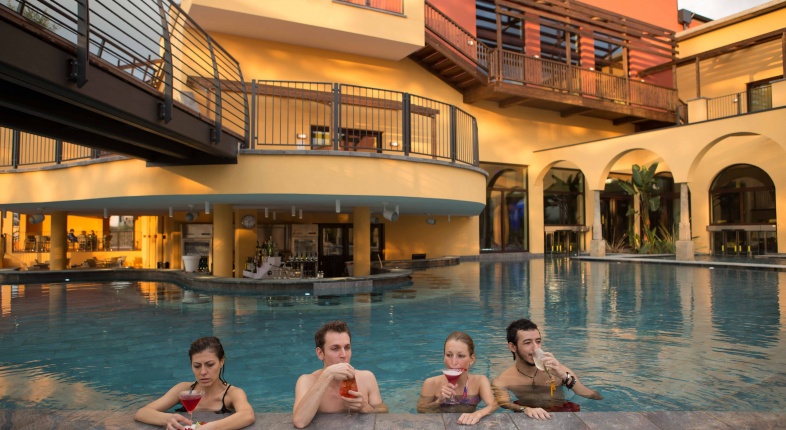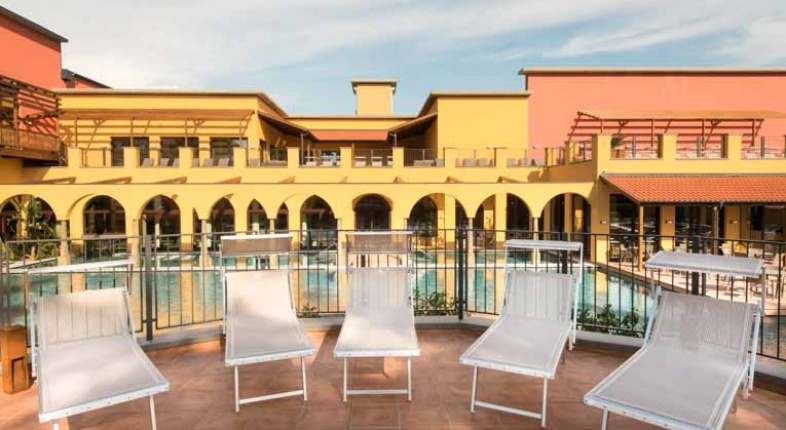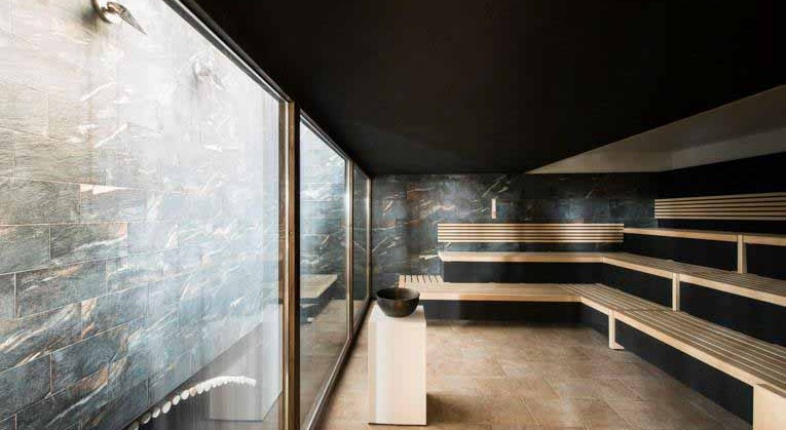 Campi Bisenzio
Periferia
Viale Michelucci 9
A new vision of wellness suitable for everybody!
Asmana Wellness World is an entire world, which offers a unique wellness experience, close to Florence in the town of Campi Bisenzi. Asmana is the place where you can switch off your daily routine in order to finally dedicate a relaxing experience to yourself. It's a place completely dedicated to relaxation, where the soothing colors of the earth and water, scents and sounds prevail. Everything favors relaxation and regeneration. It is an innovative way to think about the concept of wellness as an "escape from everyday life. It's where wellness finds its new dimension in between the Eastern splendor and the multi-sensory experience of the West. 
Our SPA offers you many appealing attractions to make sure you live a truly relaxing and regenerative experience.
You will find heated indoor and outdoor pools, whirlpools, water jets, lazy river and salt water pool; The Grotta, with the world premiere artificial tropical waterfall; Italy's largest Hammam, with Steam Baths, a Soap Room and a Tepidarium. You can also chill out in our many themed relaxation rooms, i.e., the Cocoon Escape, the Golden Room, the Chimney Room, the Sleeping on Water, the Hay Dream, the Salt Room, the Fire Sanctuary, and the Temple.
If you are sauna's lovers you can choose between our three themed saunas with various temperatures: the Bio Zen Sauna, the Herbal Sauna and the Wine Sauna; but if you do not, you will sure appreciate our magic ceremonies , also called "Aufguss" performed with some music, ice and essential organic oils. You will change the way to concept the sauna.
Our wellness center also provides you with further service, such as food & beverage service and a wide choice of massages and treatments that are not included in entrance ticket. Some treatments, are available at our information desk at affordable price and reservation is no required.
However, in order to guarantee your fully satisfaction, we suggest to reserve massages to not risk to do not find availability. Otherwise you can try our express massages, exclusively done in our Wellness Hall without reservation.
At our internal information desk our young staff will pamper you with many regenerating face and body treatments.
The food & beverage service includes the Bistro with freshly prepared light snacks, a full dining experience in bathrobe at the poolside restaurant with a fresh and innovative Mediterranean cuisine, the Pool bar where you can enjoy elaborate cocktails comfortably seated in the warm water, and the Fruit bar with healthy freshly prepared fruit smoothies.
In order to guarantee a perfect relaxing experience, minimum age requirement is 18.
All you need is:
- a bathing suit, 
- two large towels, 
- bathrobe and slippers (also available for rent).

Asmana is a whole new world to be discovered, where you can regenerate your body and mind with relaxing purifying experiences.
WEEKLY EVENTS:
HAMMAM RITUAL:
Experience the Hammam Ritual every Tuesday from 11.00 am to 9.00 pm.

Try an authentic oriental Hammam experience, to put your mind at ease and discover a true sense of well-being.
This ancient ritual begins with desert mint tea in the Moroccan corner. Then you will enter the Tepidarium inside the Hammam, where one of our operators will start your treatment with an olive oil black soap body scrub done with the Kessa glove. This first treatment will remove all of the impurities and immediately make your skin smooth and glowing. Next, the application of an exfoliating face scrub, which is excellent for restructuring and hydrating the skin.
The treatment continues in the Sensorial Bath, where the steam will open the pores for the soap to have its effect. The ritual ends in the Foam Room with a delicate soap massage over your entire body and an argan-based hair treatment. At the end you will feel completely regenerated, and your skin will be hydrated, purified and smooth.
The ritual is done individually or for small groups of a maximum of 4 people at the time. 
We recommend you to book in advance, or you can reserve directly at our Information desk.
50 minutes - € 28,00 per person (not included in the entrance-fee)
Price List
2H  €20*
4H  €25*
Full Day  €33*
*WEEKENDS / LONG WEEKENDS / PUBLIC HOLIDAYS / AUGUST / CHRISTMAS HOLIDAYS + €3
TIBETAN SINGING BOWL CEREMONY
Experience the Tibetan Singing Bowl ceremony every Wednesday in the Room of Silence.
Schedule: 12:00 pm, 12:15 pm, 3:45 pm, 4:00 pm, 7:00 pm and 7:15 pm.
The Tibetan Singing Bowls are a particular type of bell, used during Tibetan Buddhist practices of meditation.
They also have therapeutic benefits because of their ability to reach a sense of harmony with the vibrations of your body.
The Tibetan Singing Bowl ceremony is a wonderful relaxing experience. It's a chance to forget what is around you and focus only on yourself, your body and mind.
You will feel completely regenerated, both physically and mentally thanks to this emotional and soothing experience.
TIBETAN SINGING BOWL CEREMONY IN THE SALT POOL
Don't miss the Tibetan Singing Bowl ceremony in the salt pool, every evening from Sunday to Thursday at 9.00 pm.
The harmonic sound of the Tibetan Singing Bowls will immediately drive you into a state of deep meditation.
During this ceremony, two main elements of our life will be united: sound and water. 
Each sound of these bells corresponds to a specific area of your body, which will slowly start floating in the warm salty water.
This ceremony helps you get in contact with the deepest part of yourself, creating a state of well-being, of meditation and harmony between body and mind.
APERIASMANA
Every Friday, enjoy our pool side happy hour under the moonlight.
During your stay at Asmana, you can treat yourself with our pool side happy hour with buffet and live music. The cost of our happy hour is of € 16, including a buffet and a drink (in addition to the entrance to the spa). Do not forget bathrobe and towels.
Price List
2H  €20*
4H  €25*
Full Day  €33*
*WEEKENDS / LONG WEEKENDS / PUBLIC HOLIDAYS / AUGUST / CHRISTMAS HOLIDAYS + €3
No reservation required, confirmation on our Facebook page is welcome: https://www.facebook.com/asmanawellnessworld/?fref=ts
WATER AND MUSIC UNDER THE MOONLIGHT
Float in our heated pools under the stars while listening to pleasant live music, enjoy exclusive cocktails in the water at our pool bar and complement your stay with saunas, wellness ceremonies, Turkish baths, or have a romantic dinner at our restaurant à la carte.
Live music will complete your relaxing experience every Friday and Saturday.
Price List
2H  €20*
4H  €25*
Full Day  €33*
*WEEKENDS / LONG WEEKENDS / PUBLIC HOLIDAYS / AUGUST / CHRISTMAS HOLIDAYS + €3
Where we are