Italian school Europass Florence
You are here: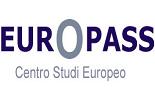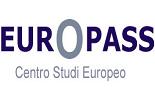 Duomo
Centro Storico
Via Sant'Egidio, 12 - 50122 Florence Italy
Located in the historical town centre, inside a prestigious 19th century building, Europass Centro Studi Europeo is a
school
with a longtime experience in the teaching of the Italian language and culture. Europass organizes Italian language
courses
in Florence at all levels, designed to match any needs: general courses, exam preparatory courses, tailor-made courses, courses for teachers and professional courses. Moreover, the school offers several combined courses focusing on Italian Language and Culture, Italian Language and Cooking, Italian Language and Visual Arts, Photography and Journalism, and also special programmes such as Italian Language and Internship. If you want to learn and study the Italian language abroad in Florence Italy, you have found the right place to start out. Europass Centro Studi Europeo, Italian language school in Florence, was founded in 1976 as Istituto Vittorio Alfieri and changed its name in 1990, in order to stress the international character of the school. The center is now active in the teaching of Italian as a second language, also thanks to its
contacts
with
university
departments and language
schools
abroad, and its co-operation with European institutions in charge of organizing vocational training programs in Italy, as well as a network of agents promoting the school all over the world with professional quality. Europass language school is attended by students of all ages and nationalities, and guarantees a high teaching standard, providing the students with full assistance during their stay. Students can find a warm and bright environment, where they can immediately experience the open and friendly attitude of the directors and the teachers.
Where we are