Art school Florence University of the Arts Florence
You are here: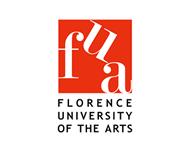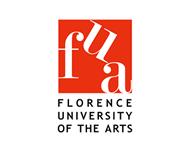 Santa Croce
Centro Storico
Via Magliabechi, 1 - 50122 Firenze
FUA, Florence
University
of the Arts, is a private Italian institution located in the historical center of Florence. FUA is inspired by the tradition of liberal and studio arts and offers a wide range of
courses
in humanities, fine arts, and social/natural sciences. Courses are offered for academic credit for students arriving from American and foreign institutions as well as independent students who seek a high quality program of study. Course duration varies from 3 weeks, monthly courses, up to full semesters. Full length professional programs are offered in the areas of applied arts, design, and communication. The majority of FUA instructors are of Italian background, all are highly qualified and have an international approach to teaching. Programs of study can also be freely modeled by students who wish to enroll in the Free Elective program and choose their own courses. Otherwise our professional programs are structured for undergraduate and international students whose academic priorities and/or personal interests pertain to Fine Arts.
Where we are