Italian school Il Globo Florence
You are here: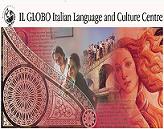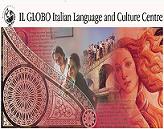 Santa Maria Novella
Centro Storico
Piazza Santa Maria Novella, 22 - 50123 Florence Italy
ITALIAN LANGUAGE
SCHOOL
(Language is Culture) Language is not only a way of communicating, but it can also reveal a lot about the culture of a people, its
history
and its mentality. This is why it is so important to integrate as far possible a language and its structure with the everyday social and cultural life of a country. A small school, with a familiar air, is the best place in which to achieve this, and is exact what we offer you at IL GLOBO: an environment which avoids the risk of mingling anonymously among dozens of students and which instead offers a personal rapport with teachers and members of staff. A school tailor-made for the individual's requirements ensuring a gratifying time both in class and out. Our Italian language
courses
are in fact designed to maximise the students' participation and are thus limited to 7 students per class. Besides these, our choice of supplementary courses, seminars and numerous activities organized by the school will allow you an enjoyable and relaxing access into the florentine atmosphere. In fact IL GLOBO, as a true multicultural centre offering in addition music and art courses for both Italian and foreigners, actively collaborates with the city's public administration in organizing artistic
events
and shows. You are cordially invited to all events and
concerts
!
Where we are