Italian school Istituto Italiano Florence
You are here: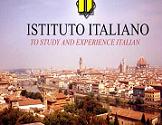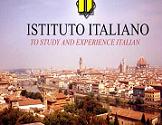 Duomo
Centro Storico
Via Martelli, 4 - 50129 Florence - Italy
The Istituto Italiano is the ideal reference point for those who want to start or continue studying the Italian language and culture. The Institute, which is open all year, is well known for its competent, enthusiastic and highly qualified teaching staff, for its modern, multimedia teaching materials, for the wide range of
courses
offered, for its efficient organization, for the friendly atmosphere and for the many extracurricular activities that are available on a daily basis and free of charge. It is precisely these cultural, social and recreational activities that bring the students into close
contact
with Italian life. The
school
, a place to study, becomes the place to live the Italian experience, and thus the ideal setting for achieving excellent linguistic results. The Institute is located in a magnificent XVII century building, the elegant Palazzo Testa, in one of the most beautiful streets of the heart of the city, Via Martelli. The Institute offers the students a wonderful and absolutely unique environment, with spacious, well-lit and comfortable classrooms, a well stocked library, a video-stereo equipped auditorium with a giant movie screen and an efficient secretarial office, always willing to help. The windows of the Institute offer an amazing close-up view of the Cathedral and the majestic Palazzo Medici-Riccardi. All the faculty members are graduates of the
University
of Florence. They are competent, experienced, enthusiastic, friendly, patient ad sensitive to the students' needs. They have all completed a special course in teaching Italian as a second language and are a permanent team of specialists Classes range from a maximum of 10 to 12 students, with an average of 6 or 7. The small classes mean that each student receives individual attention and achieves excellent results. The groups are formed on the basis of the students' actual knowledge of Italian, and therefore are perfectly homogeneous. The management always tries to keep the classes diversified by nationality; this creates more stimuli and encourages the students to use Italian as their "official" language.
Where we are