Art school Metallo Nobile Florence
You are here: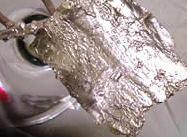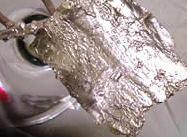 Ponte Vecchio
Centro Storico
Via Toscanella, 28r - 50125 Firenze
The Metallo Nobile
school
was established in 1998 and is located in the old part of Florence, a stone's throw from the Ponte Vecchio, in the arts and crafts quarter. The school premises are in a historic building with classrooms for drawing and designing both by hand and by computer, and a large, fully-equipped workshop with individual professional workbenches, and the instruments and tools needed for the various specialisations as well as machinery for complete-cycle casting. A passion for handwork and metalworking techniques is fundamental for creating jewellery, and a knowledge of workshop practices is indispensable for the developing creative abilities.This is why the school allows students to practice in open studio after school hours with the help of a teaching assistant.
Courses
are built around the needs of both newcomers to this craft and also those who already have some basic knowledge and wish to gain specialisation. - The school offers each student free use of the workshop for 8 hours of open studio a week. - Each student receives a complete personal kit of work tools. - Lessons are morning and afternoon every day from Monday through Friday
Where we are