Shop F. & M. Bertuccelli Show Room Florence
You are here: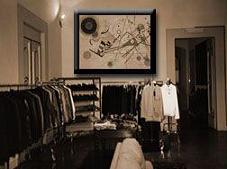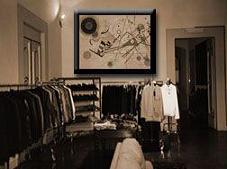 Sesto Fiorentino
Periferia
Via Volturno, 10/12 Osmannoro
We were born in Milan, but of Tuscan origin. We found in Florence the environment to develop ideas we have been coltivated since the very first years of ours activity: professionality, innovation, investments and research of creativity. Everything has corrisponded to what our city represents in the fashion world: not only art but also imputs to create new images and trends. Our actuvity has begun in the early sixties when the city was living the fashion's denvelopment and the first "Pitti" exibitions were taking place, thanks to the partecipation of the most famous tailors. Then we have been among the first ones to belived in the new stylists, infact we have contributed to the distribution of prestigious brands as: Armani, Versace, J. P. Gaultier, Krizia, Ferretti, Ferrè. Still nowdays from our Show-room, located in the historical center of Florence, thanks to our excellent staff cooperation and the very good customers service, we distribute brands in the "center Italy" such as: Class Roberto Cavalli, Hilton, Carlo Pignatelli Prêt a Porter , Versace Classic Man and Woman, Trussardi Man 1° Firm.
Where we are
Contacts us with the following form