Information about Florence Italy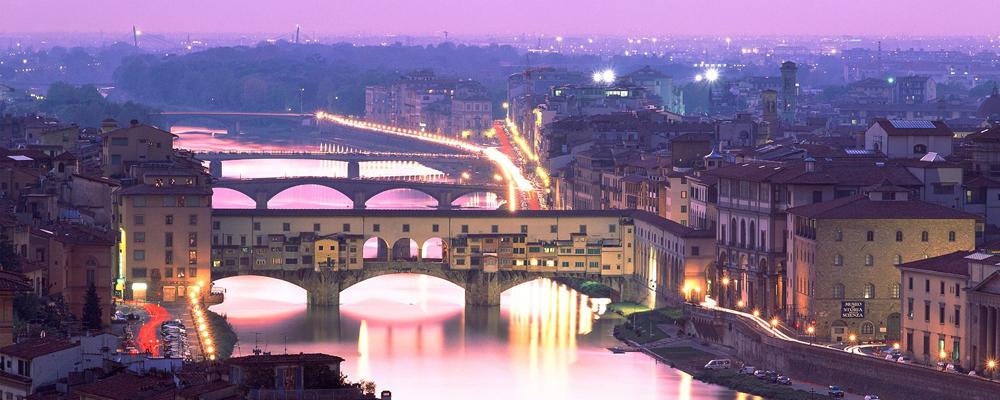 In this section of the website you will find many useful information in order to program your travel to Florence.
Florence is located in the center of Italy, in the heart of Tuscany region and is encircled by sweet hills of Chianti. The tourism more developed in the city is without doubt the artistic-religious thanks to the presence of numerous works of art executed by the great artists of the Italian Renaissance and thanks to the many beautifulst churches of the XV and XVI century. Thanks to its favorable position many tourists who reach Florence dedicate one or more days to some excursions in the charming small villages, surrounding villages or medieval castles; others instead cover therefore said roads of the wine with excursions and distances between the wine cellars of the Chianti and contribute therefore to the development of the eno-gastronomico tourism.

Often when we move abroad for a quite long period we have many doubts on what to carry, how moving, involving, who to contact in urgent necessity. For this reason here we have tried to write all the information necessary in order to pass the own vacation to Florence at the best, being avoided the most possible disadvantages that can happen.
We want note that Florence is one cities really calm, very various respect to the Rome and Milan; the city has an historical center not extended and is therefore much simple to visit it by foot. If you arrive in Florence by car is better if you leave it outside the center and take public transport; there are also many parkings in the historical center but the costs for one day is about 30 Euros. Therefore if you want you will be able to save these moneies and to 'invest' in eating in one typical bistecca fiorentina with one beautiful bottle of Chianti in one typical trattoria even with sight on one of most numerous monuments.
The inhabitants are cordial even if often they can seem to the eye of the tourist a not educates; its not true, by nature the fiorentini are rowdy and noisy, but they are truly accommodates and kind with the visitors.