Trattoria Angiolino Florence
You are here: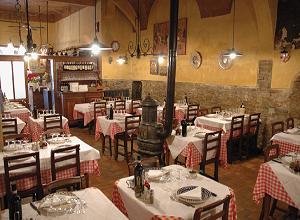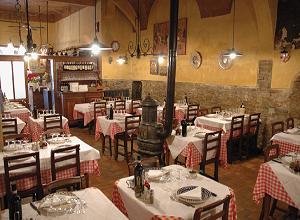 Centro Storico
Via Santo Spirito, 36r - 50125 Firenze
Toscana
Rustico
Lun-Dom (Mon-Sun): 12:30-14:30 / 19:30-22:30
055-2398976
055-7320412
The Angiolino
Restaurant
, located in Oltrarno close to the Santo Spirito church and the Brancacci Chapel, is visited by the Florentine who
enjoy
the flavours of old dishes, and tourists who can discover unknown dishes.
The atmosphere is typical of old Florentine
trattoria
, the furniture is very simple but pleasant.
The menu offers a wide range of Tuscan starters, first
courses
such as tomato soup and Lombarda soup, oven baked porchetta and, naturally, the Florentine steak.
RIBOLLITAIngredienti per quattro persone:fagioli 200 gr.verza 200 gr.cavolo nero 200 gr.bietola 200 gr.otto fette di pane raffermoquattro pomodori pelatiuna zucchinaun porrouna patatauna cipolla rossaun gambo di sedanouna carotaun ciuffetto di prezzemoloun dado da brodoolio extravergine di olivasale e pepePreparazione:Cuocere per un'ora i fagioli in acqua non salata. Preparare un battuto con cipolla, sedano e carota e farlo soffriggere; unire quindi i pomodori e i fagioli precedentemente passati e il dado, e lasciar insaporire per un paio di minuti. Unire verza, cavolo e bietola, pulita e tagliata a pezzetti, e un litro circa dell'acqua di cottura dei fagioli, e fare cuocere a fuoco medio per circa un'ora e mezzo. Prendete le fette di pane, ungetele leggermente e mettetele a tostare in forno. Una volta pronto, unite il pane alla zuppa, aggiungete la patata e la zucchina, quindi fate cuocere il tutto nel forno per circa 15 minuti. Prima di servire aggiungere un filo di olio d' oliva extravergine a crudo.
Where we are
Contacts us with the following form