Reach and move in Florence Italy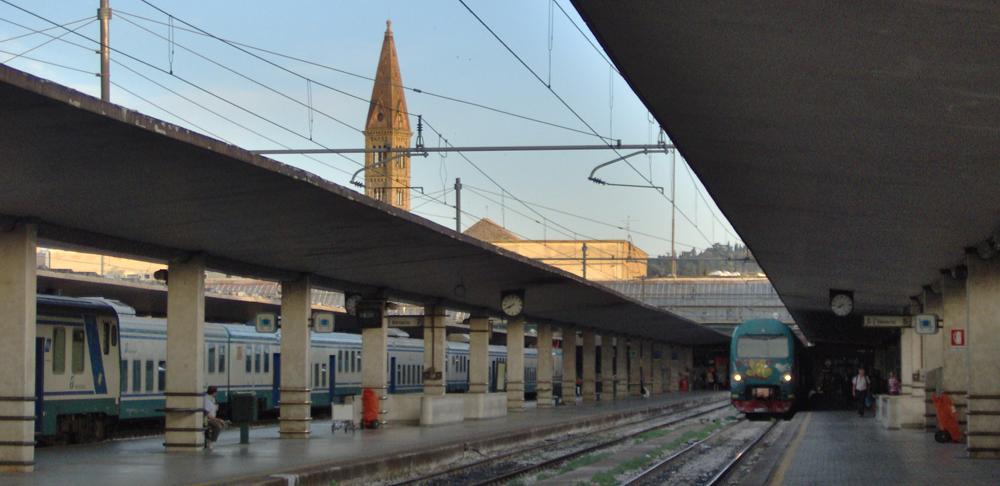 Florence, which has a population of some 400,000 inhabitants, lies on the banks of the River Arno, in a valley surrounded by hills. Its industry and craft businesses, commercial and cultural links, artistic scene and scientific concerns make it a lively city. Given its central position in the Italian peninsula, it is on the main national railway lines and is connected to many major Italian and European cities. Moreover, Florence's Amerigo Vespucci Airport is just five kilometres from the city centre and is served by various domestic and international airlines.
Florence is the most important art city in Tuscany, in the Italy center. Florence is easy reachable by Car, by train, by bus and by airplane. Florence is equipped in fact of the airport Amerigo Vespucci, (zone of Peretola), situated to least kilometers from Florence Historical Center, in the quarter of Rifredi. There aren't directed international connections to Florence, in any case the airport covers many European drafts and often with flights low cost. The airport is approximately 5 km far from the center and it's very connected by taxi, shuttles bus and bus. Moreover the airport of Pisa is to 50km from Florence and it is connected to the railway station of Santa Maria Novella by appropriate train.

Florence is moreover easily reachable in Train from all Italy and from abroad. There are various railway stations in Florence. The most important are: Firenze Rifredi, Firenze Santa Maria Novella and Firenze Campo di Marte.

Who wishes to travel by car, Florence easy is easy catched up by the A1 freeway or the A11 freeway. In the historical center of Florence are present many payment parking where to be able to leave the own car. If you arrived by train or by airplane and you wish to rent an car you can do it easy in one of the auto rent of Florence.

The Historical center of Florence has an extension of approximately 4 Kmq, the entire city of Florence approximately 100 Kmq. To the inside of the historical center (seen the reduced dimensions) it is possible to move easy by foot, by bicycle, by bus or to use of one of the numerous taxi in every angle of the city. For morer information on like catching up Florence visits the pages present in this section of the website: how to reach Florence.