Torrigiani Garden Florence
You are here: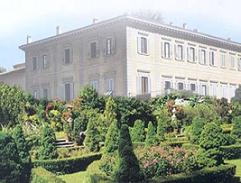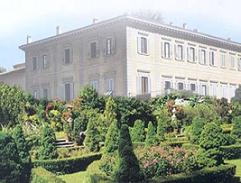 Giardino Torrigiani - 50124 Firenze
0
The entrance to the garden Torrigiani (garden of private property) extends to the walls along the Viale Petrarca. The garden was designed by Luigi Cambray - Digny and later continued by Gaetano Baccani. Baccani built in 1821 the beautiful neo-gothic tower whose top is located a small observatory from which is possible to admire and study the constellations. In the center of a flowerbed in the garden there is a group of classic sculptures dedicated to Piero Torrigiani, by Pio Fedi.
The
history
of the garden Torrigiani has affected both in architecture and from the botanical point of view; inside the garden it is possible to see various old greenhouses and lemon trees and many artifacts from various historical periods, including potted plants (pineapple, camellias, rhododendrons, citrus fruits, etc...) and plants on earth, including fruit trees like magnolias, pines and cypresses.
Among the many walkways, small hills and broad meadows you can admire many original architectural of great interest like the Hermitage, the Gymnasium, the Aviary and the bed of the river Ladon with the adjoining deck.
Where we are