Theatre Verdi Florence
You are here: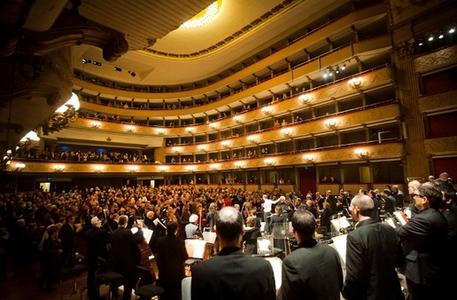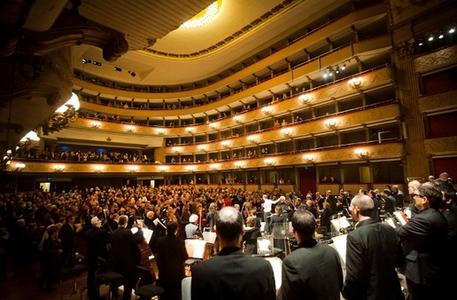 Santa Croce
Centro Storico
Via Ghibellina, 2 - 50122 Firenze
Built in the fourteenth century on the site of the Grand Ducal Florence Stinche prison, the
Theatre
Pagliano, which is called the Teatro Verdi in 1901, is the only one of the many theaters built in Florence in 800, also elected to the Italian capital, which through the big changes in a century and a half of
history
, to the present day in full operation and continue to be, for Florence and Tuscany, the venue for special occasions, for musical
events
and popular shows.
Dream realized by Girolamo Pagliano, former baritone and pharmacist lucky inventor of an elixir of life, the theater, which appeared immediately impressive (it was among the seven largest in Italy) was inaugurated on September 10, 1854 The Viscardello, first title Verdi's Rigoletto. The prevailing lyrical vocation, with works of repertoire and new titles, characterized by a long-term happy seasons directed by Pagliano.
Then came the years of humanitarian and patriotic demonstrations, the first memorable theatrical productions with the great performers and spectators of the 800 except as Vittorio Emanuele II.
In 1865 the theater was nearly disappear in a fire, then passed hands from one owner to another, after the First World War and popular operetta opens with the property Castellani get the greatest actors of the twentieth century.
The first serious restoration by Nello and Maurizio Baroni Tempestini dates back to 1950, and then with the fabulous 60's the theater hosts the international stars of pop music, jazz, pop and rock celebrities and vaudeville and the magazine.
So there are the seasons come the performances of the Maggio Musicale Fiorentino, film
festivals
, ballets together and there's also the problem: the
flood
of 1966 and the necessary work to adapt to the rules of safety.
Where we are