Farm Holidays Castiglionchio Florence
You are here: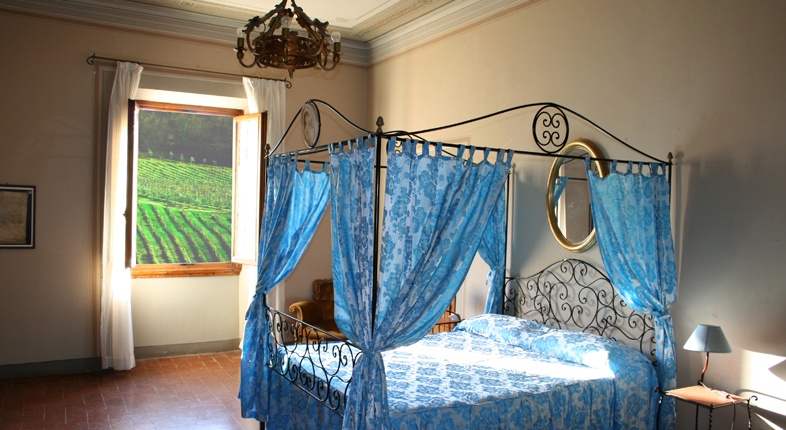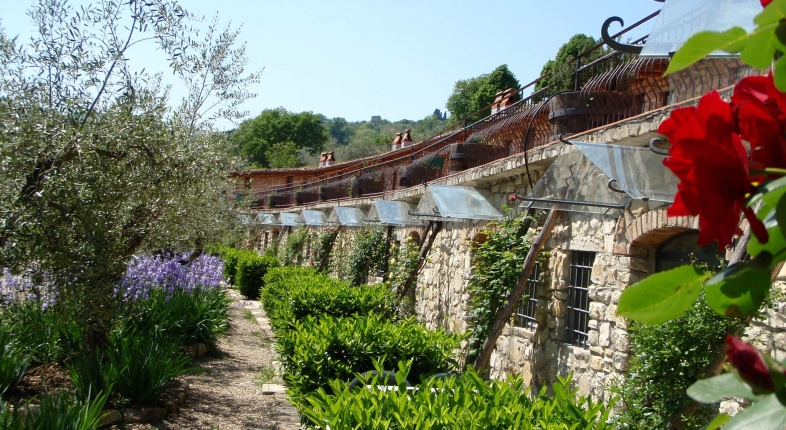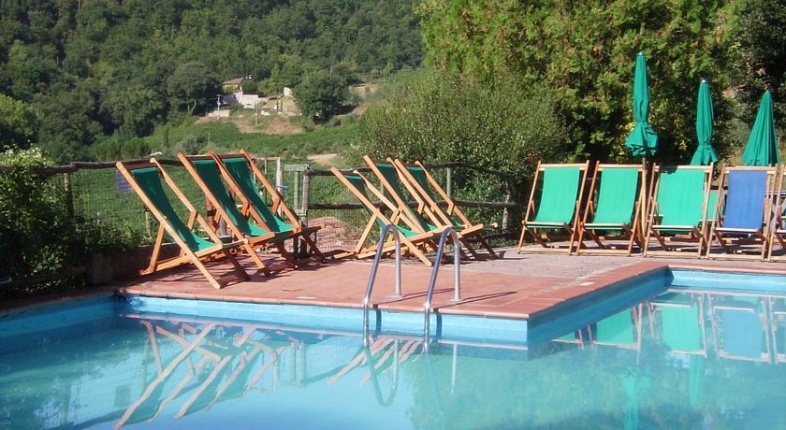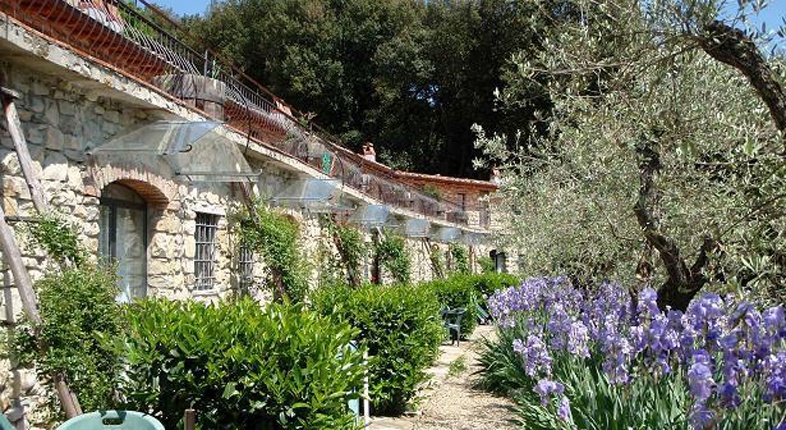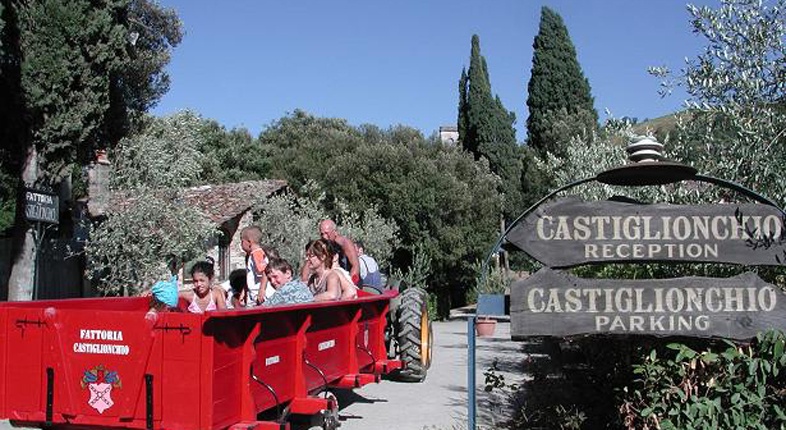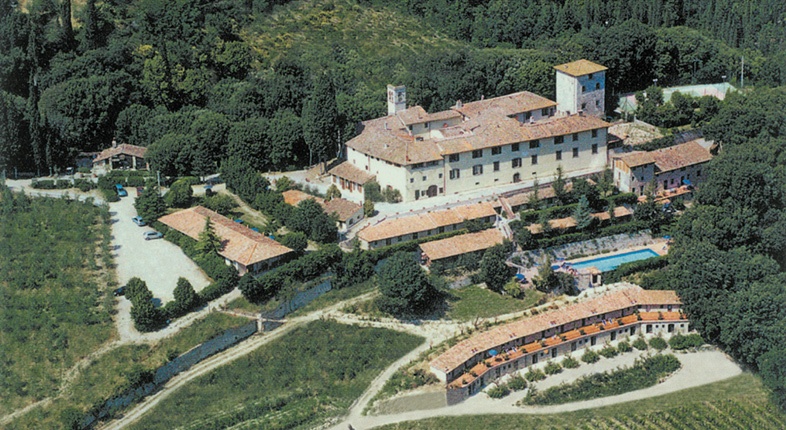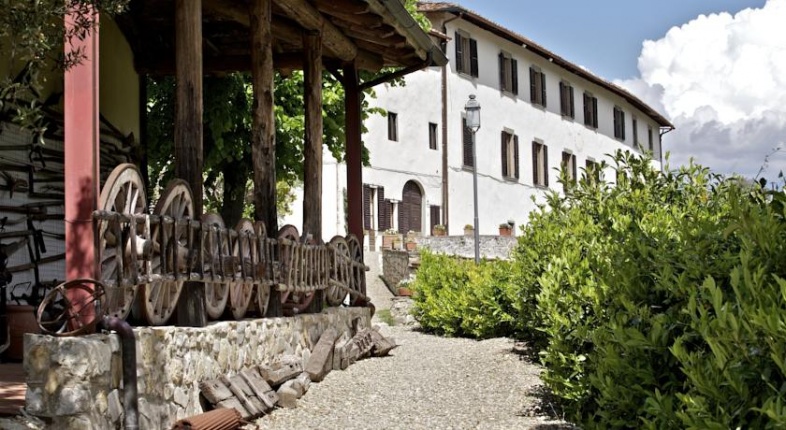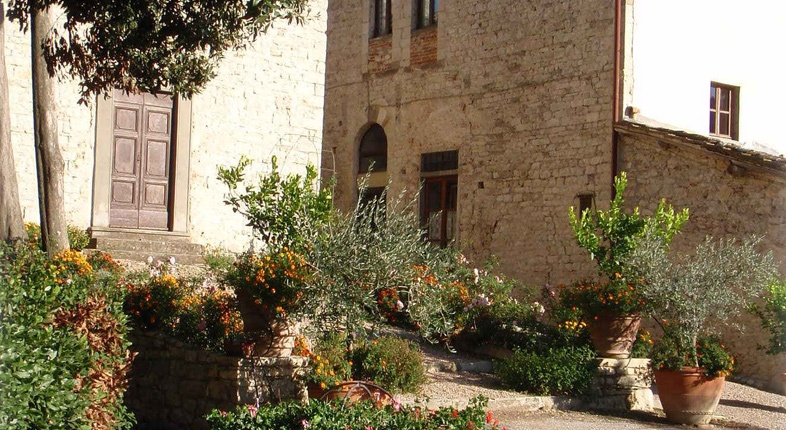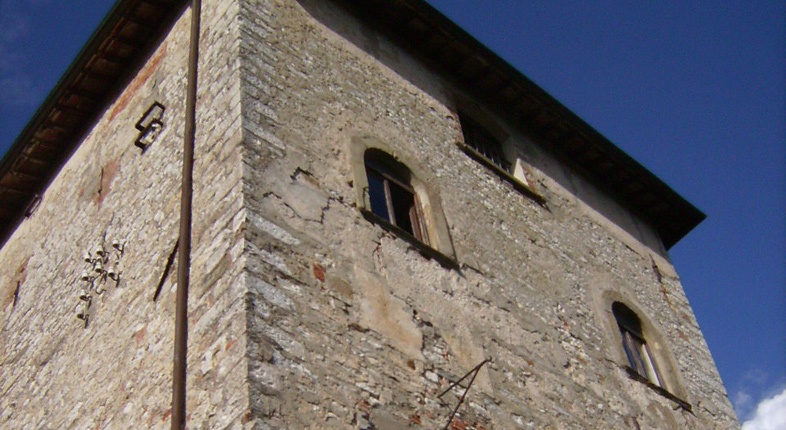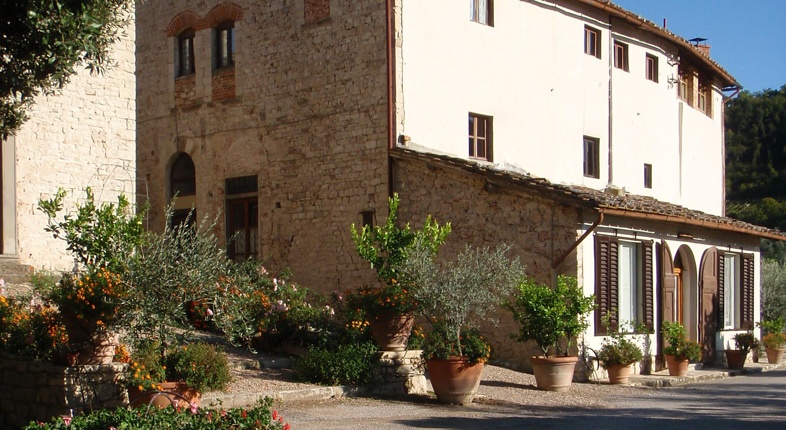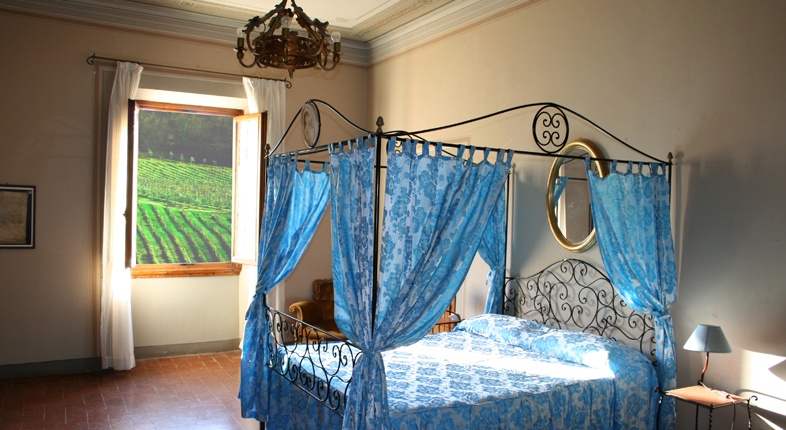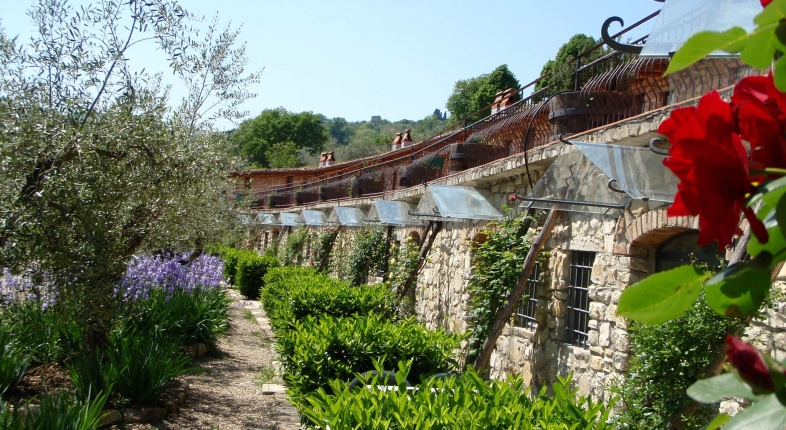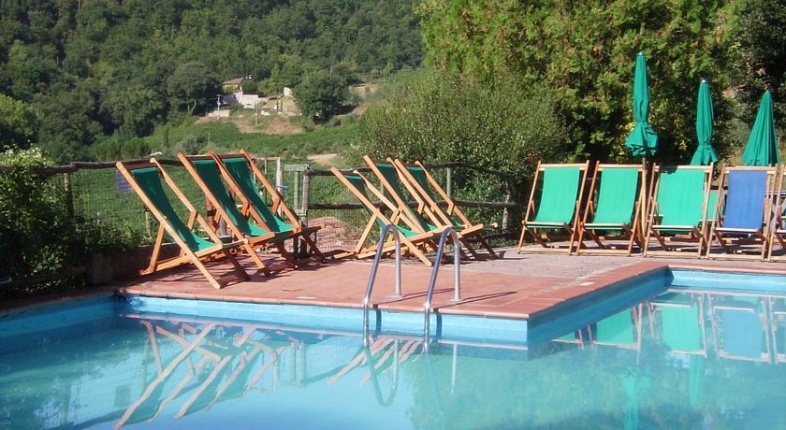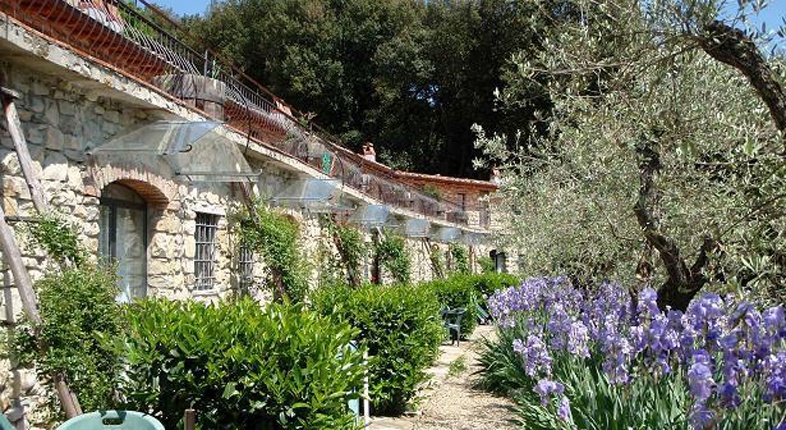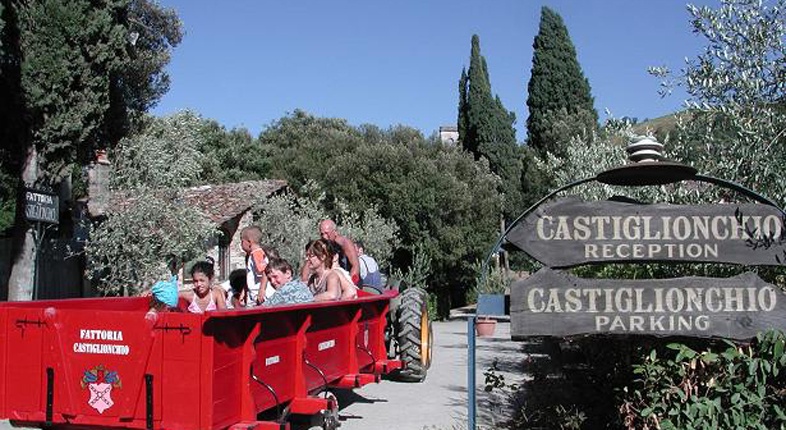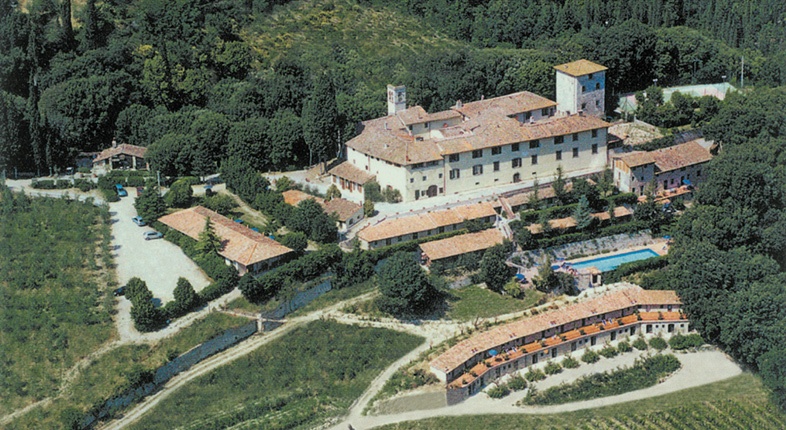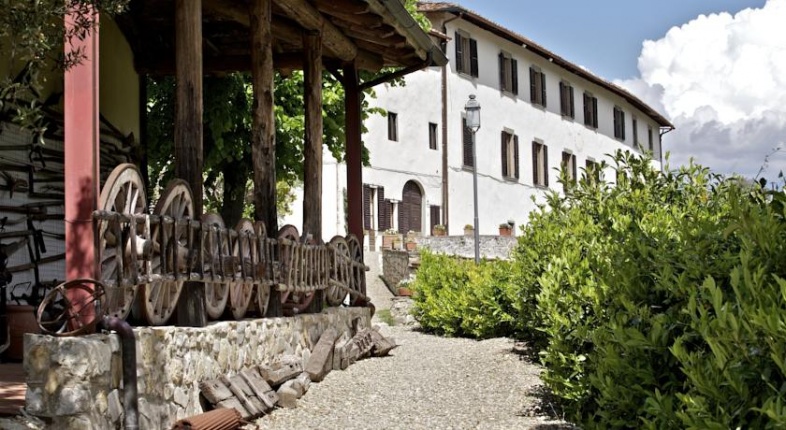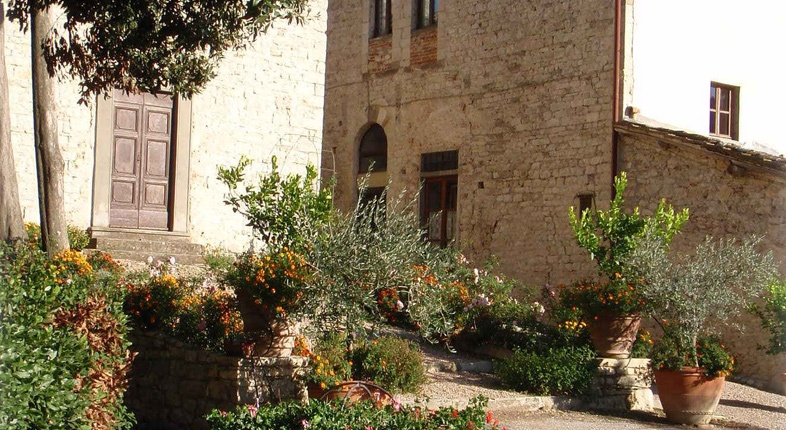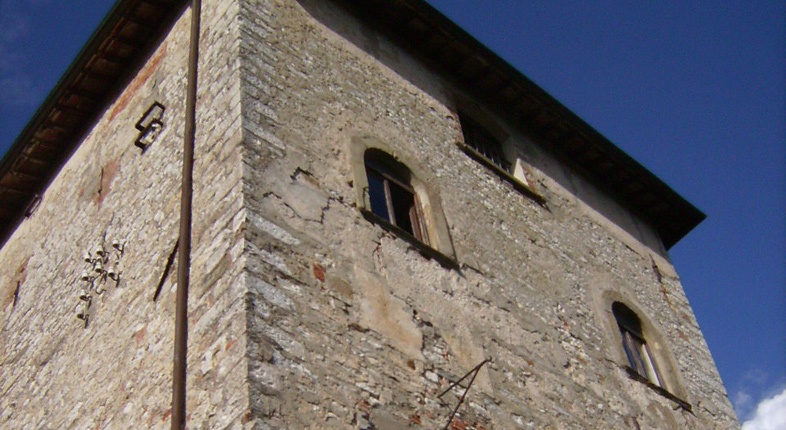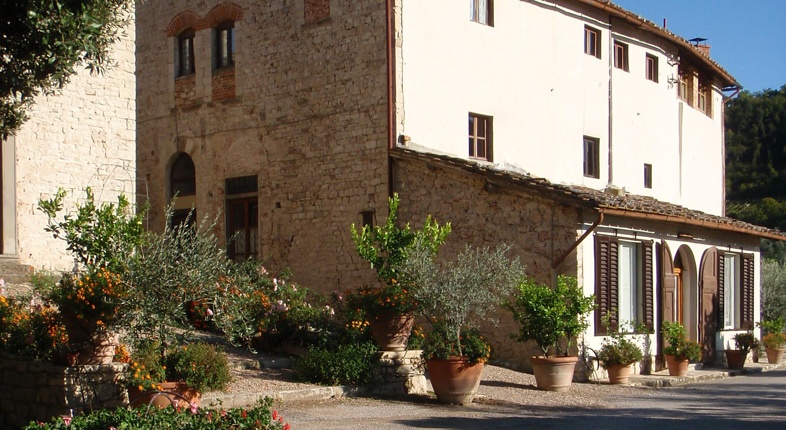 Pontassieve - Rignano sull' Arno
Collina
Via Castiglionchio, 2
The Fattoria di Castiglionchio farm is really an old fortified settlement, dating back to the 12th century, halfway up the hill in the small valley of the "Mulino delle Rivolte" stream,, 15 km from Florence.
It boasts a historic past and many famous owners, "...the house is towered and has several annexes, the ancestral property of the noble family, Ricasoli Zanchini, formerly known as "Da Castiglionchio" of Florence,.," the family name of the famous jurist, Lapo da Castiglionchio, originates from this little castle.
The tower and the palace, both still standing, still have the two original castle doors. This is the very tower where Messer Lapo lived and where he kept his family's contracts and manuscripts.
Castiglionchio today...
There are guest apartments in both the main villa and the renovated
farmhouses
; they are furnished with typical Tuscan taste and surrounded by the Farm's vineyards. The two swimming pools and the tennis court are outside and easy to reach.
Excursions
can be made on horseback and mountain bike. Guided tours of the farm, the cellars and the
museum
of rural art, with tasting of our products. Internet Point. There is a typical restuarant serving Tuscan specialities. Open all the year round, rooms and breakfast.
Description of the apartments
They have been perfectly renovated with typical Tuscan taste and nearly all have fireplaces; they are located both in the main Farm building and in the various farmhouses, surrounded by vineyards and olive groves; they all have a fully equipped kitchenette, telephone, satellite TV, separate entrance, garden or furnished terrace
· BILO 2 - 1 BEDROOMED APARTMENT 2 PERSONS: One double bedroom, living room with kitchenette and bathroom with shower
· BILO 3 – 1 BEDROOMED APARTMENT 3 PERSONS: One double bedroom, living room with divan bed and kitchenette and bathroom with shower
· BILO 4 - 1 BEDROOMED APARTMENT 4 PERSONS: One double bedroom, living room with 2 separate divan beds and kitchenette and bathroom with shower
· TRILO 5 – 2 BEDROOMED APARTMENT 4/5 PERSONS: One double bedroom, 1 bedroom with bunk bed or 2 single beds, living room with 1divan bed and kitchenette and bathroom with shower
· TRILO 6 - 2 BEDROOMED APARTMENT 6 PERSONS: 1 double bedroom, 1 bedroom with 2 ingle beds, living room with 2 separate divan beds and kitchenette and 2 bathrooms with shower
· QUAD 8 3 BEDROOMED APARTMENT 7/8 PERSONS : Three double bedrooms, living room with 1 or 2 beds and kitchenette and 2 bathrooms with shower
The mediaeval Tower
dates back to the time of Lapo di Castiglionchio (1200) and is the old heart of the Farm. To stay in this Tower means to sleep in
history
. Today the tower is divided into 4 levels; on each level we have 1 double bedroom with an extra divan bed and private bathroom. The four bedrooms and the living room are furnished in a rustic mediaeval style. The charming living room, with its stone walls, fireplace and big oval table fashioned from oak casks, invites you to spend your time with your friends or family in the surroundings of bygone times. (Sleeps up to 11 persons)
Villa Lapo: Spacious 4 roomed apartment for max. 9 persons situated on the first floor of the villa with a marvellous view of the vineyards. 3 bedrooms (2 en-suite), each with 1 four posted bed and 1 single bed, 3rd shower room, lounge and separate kitchen
Belvedere: This splendid apartment for 8-10 persons, (possibility of extra beds), is situated on the first floor of the villa with magnificent views of the valley. 2 bedrooms with double beds, 1 bedroom with twin beds, 1 single bedroom, 1 shower room, 1 bathroom, spacious lounge with Kitchenette, fireplace and 2 divan beds
Facilities
Kitchen
Phon on request
American Express accepted
Bancomat accepted
Sì Card accepted
Visa Card accepted
Rooms cleaning
Little pets accepted
Booking museum service
Bar
Bicycles to rent
Less than 5 Km from center
Conferences rooms
Room with refrigerator
Outdoor children area
Groups welcome
We speak English
We speak Detush
We speak French
Fax service
Panoramic view
Free Parking
Park close from Hotel
Outdoor swimming pool
Heating
Restaurant service
Romantic atmosfere
TV room
Historical building
Room with phone
Romms with phone with direct line
Calm atmosphere
Added bed available
Left luggage office
Turistic information
City Map available
City information
Garden
Souvenirs
Tennis
Handling
Where we are
Contacts us with the following form