Arcivescovile Palace Florence
You are here: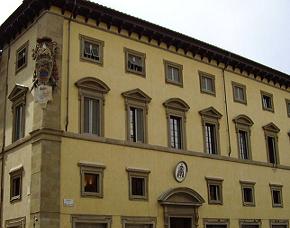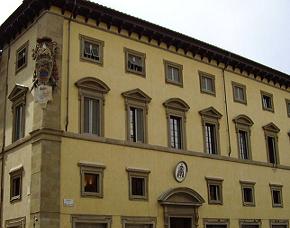 Piazza di San Giovanni - 50129 Firenze
0
Located in the immediate vicinity of the Baptistery of Florence at number 3 in the Piazza di San Giovanni the Archbishop's Palace (
Arcivescovile palace
). The Arcivescovile Palace was damaged in a fire in 1533 and partially rebuilt in the late sixteenth century by Giovanni Antonio Dosio. Subsequently, in order to expand the
Dome
public square
, facade of the building was demolished and raised a little further back.
Inside the building there is a beautiful courtyard with its large arches with Doric columns and an upper open gallery formed by ionic columns, the work by Bernardino Ciurini. Moving on from the yard we can go to the church of San Salvatore al Vescovo that overlooks the Olio square restored and painted in 1727 by the architect Ciurini who built it above a already present Romanesque church.
In the apse are in fact paintings depicting the Adoration of the Shepherds and the Angels and the Lord by Giovanni Domenico Ferretti, Apostles by Ferretti, Ascension by Mauro Soderini and many more.
Where we are