Cocchi Serristori Palace Florence
You are here: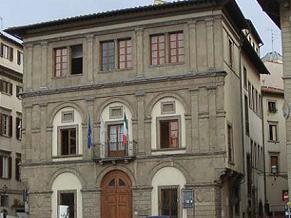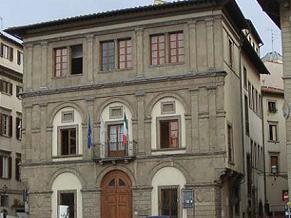 Piazza Santa Croce, 1 - 50122 Firenze
0
Located in the Santa Croce area at the beginning of Via dell'Anguillara where in the Middle Ages arise the Porta San Simone, the palace Cocchi Serristori is attributed to Baccio d'Agnolo and Giuliano da Sangallo. The palace overlooks the
Piazza Santa Croce
and is located just in front of the Church of Santa Croce; the structure is the boundary, together with the other buildings, to this beautiful and lively square just a few hundred meters from the Arno river.
The
Cocchi Serristori Palace
was built in the second half of the sixteenth century on already existing buildings once owned by the Peruzzi and then past the middle of the fifteenth century, to the Cocchi family.
The facade of the building is characterized by arches and lintels openings is very unique and keeps track of the influence of the Roman style of the designer; inside we find the seat of the Council of District 1 and frescoes attributed to Anastasius Bimbacci.
Just in front of the building there is a fountain dating back to 1673 built where once stood a wash.
Where we are