Palazzina della Meridiana Florence
You are here: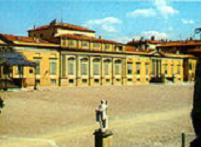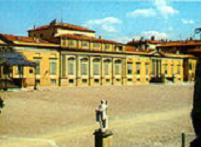 Piazza de' Pitti - 50125 Firenze
0
At the end of the
Boboli Gardens
there is a large square where stands the
Palazzina della Meridiana
, a neoclassical building started in 1778 by Gaspare Maria Paoletti and terminated by Pasquale Poccianti. It was restored in 1971.
The house of the Meridian (Palazzina della Meridiana) was begun under the Grand Duke Pietro Leopoldo di Lorena in 1776 by the architect Gaspare Maria Paoletti who worked until 1813 assisted by Giuseppe Cacialli; Paoletti built the stairs lions, the six rooms of the body towards the west and the Boboli. Between 1822 and 1840 Pasquale Poccianti built the facade and deepened the body of the building with the ballroom and adjoining rooms providing an overview of the side to the Botanical Garden, he took care of the fresco decorations of the halls between 1883 and 1837, the execution of the stucco in the ballroom and furnishings.
The building for its quiet and secluded location was much loved by the ruling families who lived in the Palace; in fact it was inhabited by Lorraine until the arrival of the French in 1799, and subsequently by the Regent of Etruria Maria Luisa of Bourbon (1803-1807), by Elisa Bonaparte Baciocchi (1807-1814), and then again from Lorraine with Ferdinando III (and his successors) returned from exile, and finally by the Savoy from 1862 to the end of the monarchy in 1946.
Furniture and wallpaper were totally innovative in 1810 under Elisa Baiocchi and from 1862 to 1865 on the occasion of the transfer of the capital to Florence, for King Vittorio Emmanuele II, who chose it as home, followed by Umberto I and Queen Margherita who lived there during their stay in Florence. The six boardrooms were covered with rich silk wallpaper and furniture from the duchies of Lucca, Parma and Piacenza; the frescoes on the ceilings gave way to new murals. The current decoration mainly reflects the taste of the Savoy of the beginning of the century, when the Meridiana was inhabited by the Count of Turin, Piedmont principles and Umberto and Maria José, who carried out the work to modernize.
In front we can see a typical example of a English palace called Prato del Pegaso with a marble sculpture of the mythical horse made by Aristodemo Costoli in 1865, other beautiful works in marble and a special gray granite basin.
In the house of the Meridian, once the home of Umberto and Margherita of Savoy, who furnished it with furniture in the neoclassical style from palaces of Parma and Lucca, from 193 there are the
Costume Gallery
and Collection Contini Bonacosi family.
Where we are