Santa Maria del Carmine church Florence
You are here: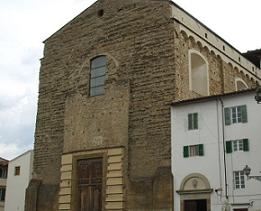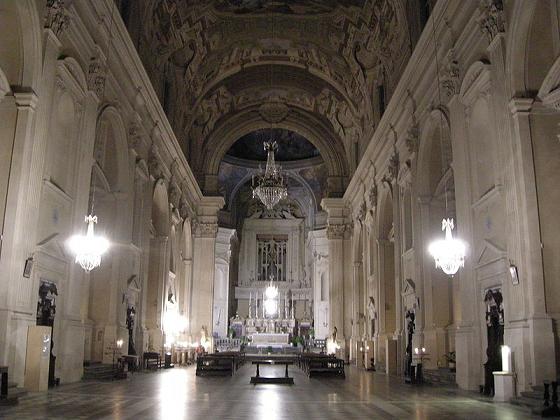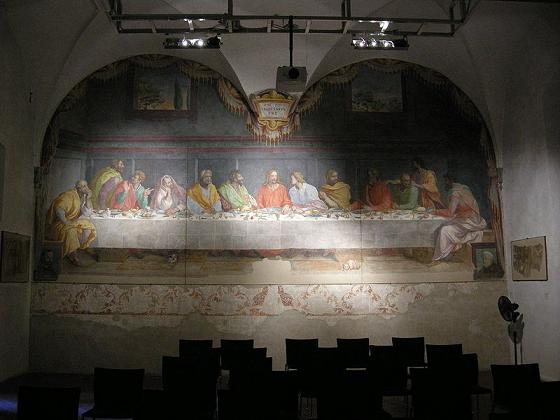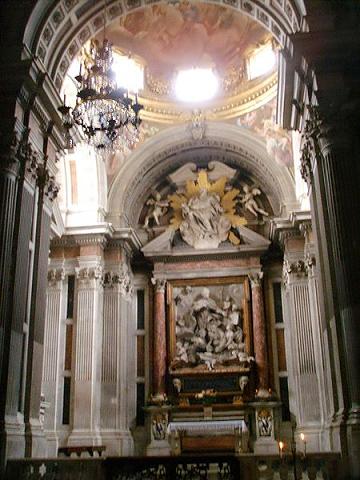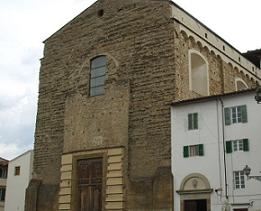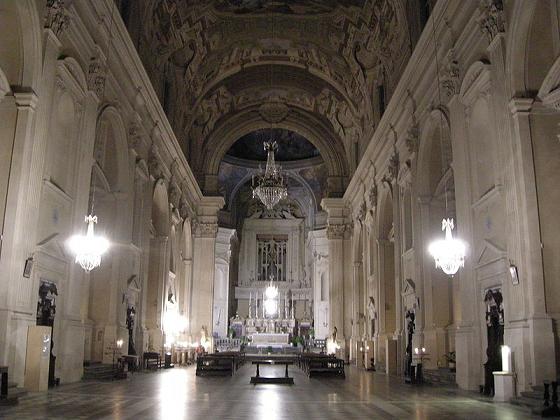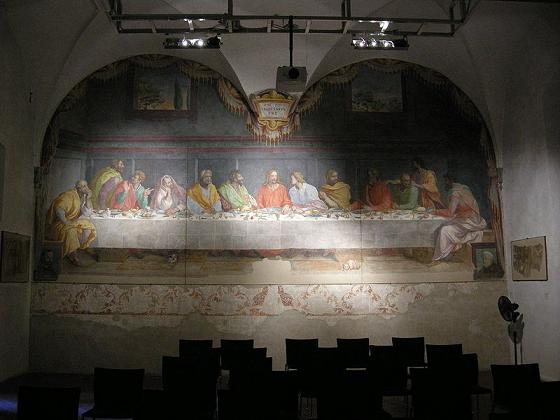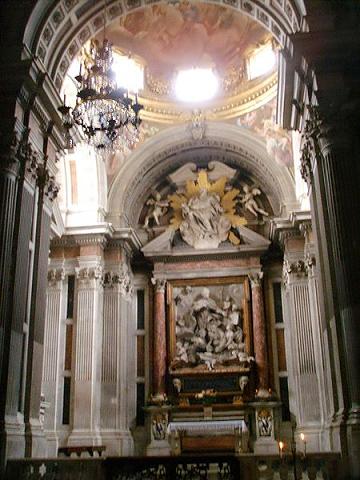 Piazza del Carmine, 14 - 50124 Firenze
0
The works inside include Vasari's Crucifixion on the third altar to the right.
One of the greatest works of the entire
Renaissance
came through the fire miraculously intact - the Brancacci Chapel in the right transept which preserves a cycle of extremely important frescoes which have recently been restored.
The frescoes were begun in 1425 by Masolino da Panicale, who painted the Temptation of Adam and Eve in the first compartment above right; St. Peter Resuscitating Tabitha in the first scene to the right of the large compartment at the top; and the Preaching of St. Peter above, to the left of the altar.
The compartment on the right wall, St. Peter Heals a Cripple, is in part by the great
Masaccio
who also painted the compartment above to the right of the altar with St. Peter Baptizing the Neophytes and the splendid Expulsion from Paradise in the first panel above left.
Masaccio then went on to the large compartment at the top of the left wall, with the scenes of the Tribute Money - St. Peter taking the Coin from the Mouth of the Fish (left), Jesus Ordering Peter to Fish (center), and St. Peter paying the Tribute to the Publican (right).
In the lower tier the compartment to the right of the altar with St. Peter and St. John distributing the Goods and the Death of Ananias is by Masaccio as are also, to the left of the altar, St. Peter Healing the Sick with his Shadow; on the lower part of the left wall, St. Peter in Cattedra (left) and part of St. Peter Bringing back to Life the Son of the Prefect Theophilus of Antioch.
Finally the last compartment of the left wall, St. Peter in Prison Visited by St. Paul, in the lower zone of the right wall, the Angel Freeing St. Peter from Prison and the double scene of St. Peter before the Prefect Agrippa and the Crucifixion of St. Peter are by another great artist, Filippino Lippi.
The church, which was begun in 1268 and finished in 1476, conserved on its sides, traces of its original romanesque-gothic structure. In 1771 it was almost totally destroyed by a fire which saved the exterior, the sacristy and Brancacci and Corsini chaples.
The interior was reconstructed by G.Ruggieri and G.Mannaioni,who finished it in 1782. The XVIII century interior is in the form of a Latin cross with one nave.
At the far end there is the famous Brancacci Chapel (1386).
Where we are