Rucellai Palace Florence
You are here: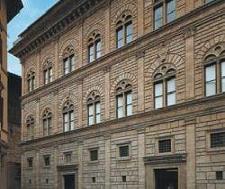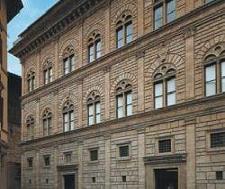 Via della Vigna Nuova, 18 - 50123 Firenze
0
The
Rucellai Palace
of Florence has been constructed between 1446 and the 1451 by Bernardo Rossellino on design of the Alberti on order of Giovanni il Magnifico, member of the illustrious Rucellai family.
The outside of the Rucellai Palace is harmonious and elegant. Of remarkable interest the courtyard and the cappella that encloses another great work: the Tempio of the S. Sepolcro realized by Alberti in 1467.
The palace today accommodates the
History
Museum
of the Photography Alinari.
Where we are