Santo Spirito church Florence
You are here: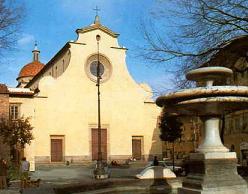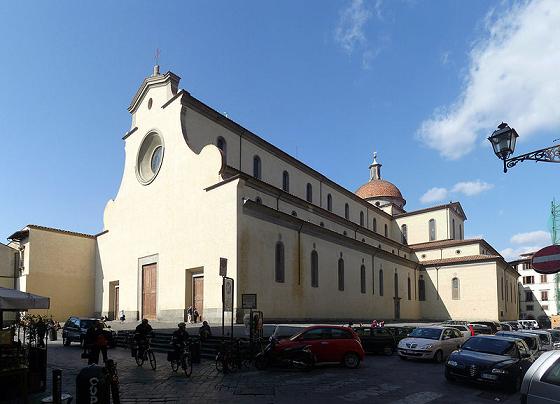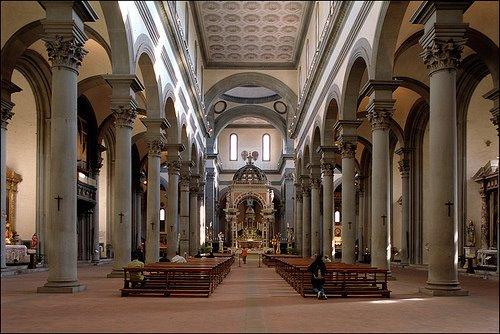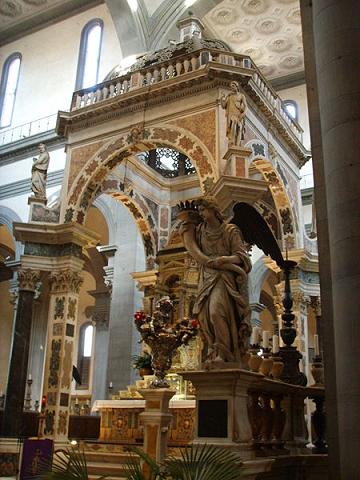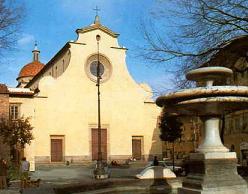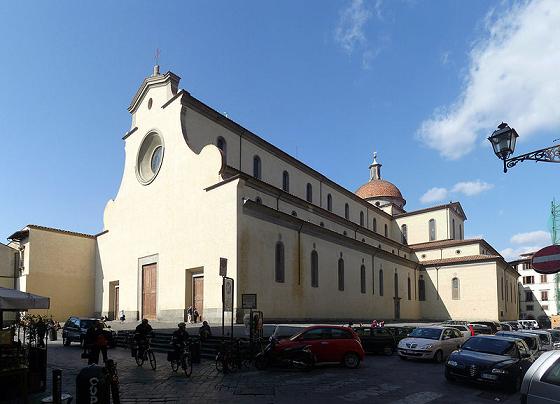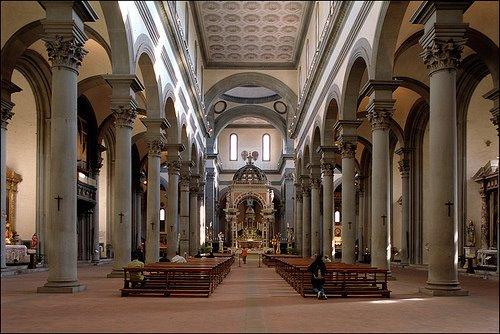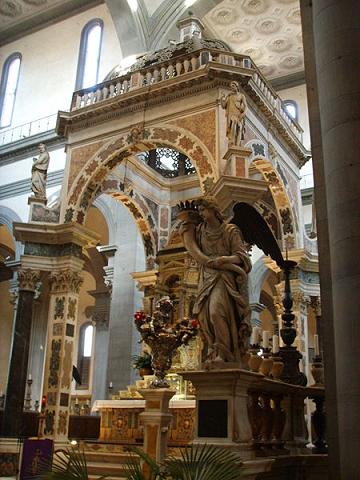 Piazza di Santo Spirito, 50125 Firenze
0
Brunelleschi
who reached the apex of his career with this project. The church houses important works of art by Michelangelo (the wooden crucifix) and by Filippino Lippi and Sansovino.
In 1444 Brunelleschi started building the church of Santo Spirito and was continued (and finished, in 1487) by Gaiole and Sant'Andrea who followed only in part, the original project of Brunelleschi. The high church steeple was built by Baccio D'Agnolo (1502).
In 1564 l'Ammannati began the big cloister and the rest of the church was often modified following the original style. The facade however was never finished and even today it looks like a coarse, plastered wall.
The church inside is characterized by three large naves and its style is one of the best examples of the
Renaissance
. It is possible to admire many works of art such as frescoes, paintings and sculptures: among the various artists works of Orcagna, Giuliano da Sangallo and Sansovino can be admired.
Brunelleschi,but continued and finished by his pupil Antonio Manetti and other artists,on a project, left by the Master,which unfortunately underwent some alterations.It was complete in 1487.
In its simple facade,with its harmony and elegance,is recognizable the Brunelleschi's style.
The interior has a nave and two aisles divided by columns with capitals topped by abacusesThe church contains some notable works such as Madonna enthroned with Saints by Filippo Lippi,and statues by A.Sansovino in the Corbinelli Chapel.
The design of the vestibule,with the wonderful barrel vault,is by Giuliano da Sangallo but the realization is by Cronaca(1492-1494)
Also the sacristy,with an octagonal shape,was built between 1489 and 1492 by Giuliano da Sangallo
On the left of the church is the entrance to the Refectory of S.Spirito,frescoed by Orcagna whose paintings have been partially damaged.The Refectory is the seat of Salvatore Romano foundation which contains frescoes,furniture,romanesque and renaissance sculptures.
Visit timetable:
Weeks days: 8,30 A.M. -12 A.M. And 3,45 P.M. - 6 P.M.
Festive days: 8,30 A.M. -12 A.M. And 3,45 P.M. -5 P.M.
Free entry
Where we are