Italian school Scuola Toscana Florence
You are here: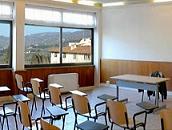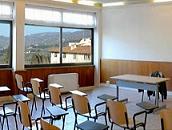 Santa Croce
Centro Storico
Via de' Benci, 23 I - 50122 Florence Italy
In the past 15 years, more than 8000 foreign students have discovered the Italian language and the Italian culture at the Scuola Toscana, and time and again we hear from them that their fondest
school
memories involve the human element: fellow students, teachers, guides, staff, people met during the activities. Scuola Toscana students have friends all over the world, and return to visit them again and again. Our italian language school is situated in Florence, the city of the
Renaissance
, the heart of Tuscany: surrounded by the beautiful Chianti hills. You will tell you have walked the streets where Michelangelo,
Dante Alighieri
, Leonardo da Vinci walked. Come to the Scuola Toscana: Italian Language as its best in its very place, Florence. Study a foreign language and gain an unbeatable tool: to have a concrete knowledge of the Italian language. THE ADVANTAGES OF THE Scuola Toscana ARE: - a maximum of 8 students per class; - starting dates available every two weeks, 12 months a year; -
courses
from one week up to three years; - the accommodation programme: a wide choice of apartments and selected families in Florence (no commission) - proficiency evaluation once a course is completed, various Certificates and Diplomas (Accademia Italiana di Lingua and Università per Stranieri di
Siena
). - customer service: assistance and courtesy, "no surprise" prices. - wheelchair accessible building and classrooms The Scuola Toscana is a school of Italian Language and Culture for Foreigners, located in the heart of the historical centre of Florence. The Scuola Toscana is a member of: A.I.L (Accademia Italiana di Lingua); ASILS (the Association of the
Schools
of Italian as a Second Language). The school also co-operates with the Adult Education Department of the Florence City Council.
Where we are