Indipendenza Square Florence
You are here: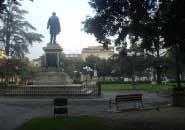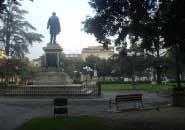 Piazza dell'Indipendenza - Firenze
0
Independence
Public square
is situated in the heart of the historical center of Florence and is easy to reach from main
railway station
of Santa Maria Novella.
In the center of the Public square we find
monuments
dedicates to Ubaldino Peruzzi of 1897 and Bettino Ricasoli of 1897. Around the public square of Independence we find the Quarter of Barbano realized in 1844 - 1855, first one made in the XIX century in the areas remained free within walls; it comprises the Palace of the
Conferences
and the Tree-lined avenue Filippo Strozzi.
From Independence Public square the 27 on April 1859 left the demonstrations that carried to the fall of the Lorenense government and favor the annexation of the Reign of Italy.
Where we are