Santa Maria Novella Square Florence
You are here: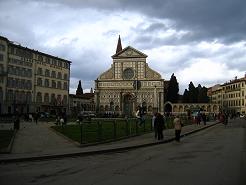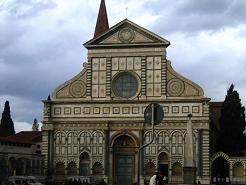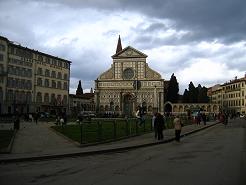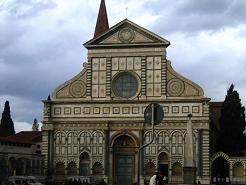 Piazza Santa Maria Novella 1 - 50100 Firenze
0
The Santa Maria Novella church is a 13th century church, located across from the central train station (Stazione di Santa Maria Novella) in Florence Italy (Firenza). The church contains many fine pieces of art including a 3-D painting by
Masaccio
. Other important works include: Trinity by Masaccio (1428), Capella Tornabuone' fresco by
Ghirlandaio
(1485).
The
Public Square
of Santa Maria Novella is one of the more important
public squares
in Florence. Station of Saint is situated near the main station of Florence (Santa Maria Novella Train Station) right in the center historical, two steps from the
Dome
of Florence.
In the
course
of the years The Public Square of Santa Maria Novella has been more times increased in order to satisfy the requirements of the believers who gathered in the public square in order to pray.
Begin from the Middle Ages the The Public Square of Santa Maria Novella was used for
festivities
and other shows. Between the important manifestations in the public square we can remember the Palio dei Cocchi (one run of wagons) of which we have like testimony the two obelischi in marble, work of Giambologna.
In the public square we can admire the church of Santa Maria Novella, the loggiato of the
Hospital
of San Paolo,
pharmacy
of the friars, the ancient laboratory of the grass.
Where we are