Repubblica Square Florence
You are here: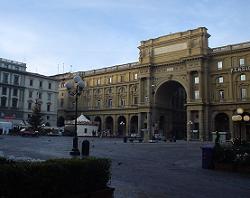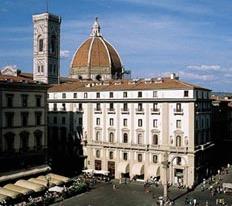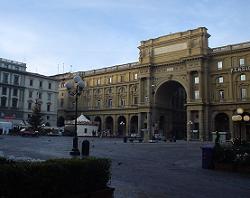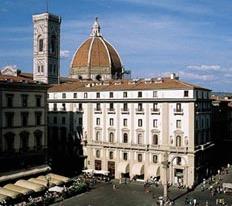 Piazza della Repubblica - 50123 Firenze
0
The
Piazza della Repubblica
is a gigantic square in the Signoria District of Florence. The tall column in the centre of the square marks the intersection of two main roads from the Roman period.
The Republic Square has a elliptic shape and has been obtained widening the public square of the risen Old
Market
in the Middle Ages on the ruins of the Hole of a Roman city, patrimony of remarkable beauty of which still it remains a positive remind.
In the Public square of the Republic we find the
monument
to Vittorio Emanuele II, work of Emilio Zocchi. Only testimony after the participation of XIX the century is the Column of the Dovizia or the Abundance erected in the 1431 by Donatello. It was erected to the crossing of the Thistle with the Decuman of the Roman city and from is always considered the navel of the city.
Where we are