Il Ghirlandaio
You are here: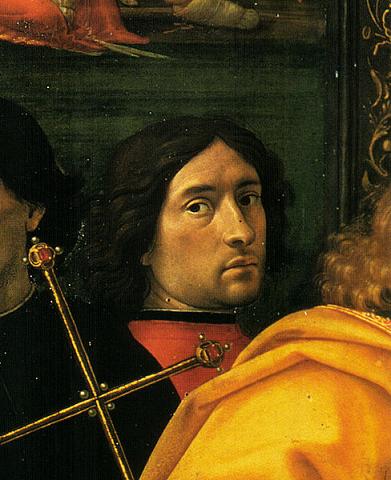 The real name of the painter is Domenico Bigordi and he was born in Florence (1449) and died in the same town in 1494.
Head of a workshop very active with his two brothers and his son Ridolfo (Florence 1483-1561 ) and transposer in terms of the local Flemish realism . In his works, elaborates the technique of
Masaccio
, the style of Filippo Lippi and the Nordic realism known through the Flemish Hugo van der Goes, creating highly aesthetic and harmonious scenes, which - beyond the nominal subject - are precious documents of everyday life of his time. His first important frescoes are the Chapel of Santa Fina at San Gimignano (1475). Li came shortly before a Madonna della Misericordia in the Florentine church of All Saints.
In the first period of its activity was influenced by Andrea del Castagno and Domenico Veneziano visible in the works "Three Saints" in Pieve di Cercina, and the frescoes of the collegiate church of San Gimignano, "Storie di S. Fina". Careful following the formulas of Verrocchio and Leonardo those of the first also came to the Flemish culture, for example in the work "Old and grandson" now in the Louvre in Paris and in "The Last Supper" in 1480 in the church of Ognissanti in Florence.
In 1481 he went to Rome to paint the Sistine Chapel; returned to Florence he executed for the church of S. Trinity frescoes with "Stories of St. Francis" and shovel with "Adoration of the Shepherds" of 1483-86. In 1485 he began his frescoes with "Life of the Virgin" and "John" in the main chapel of S. Maria Novella, using numerous aid.
The last few years are a few stand out as works of the "Adoration of the Magi" work of 1487 exhibited in the
Uffizi Gallery
of Florence, a few portraits of women "Giovanna Tornabuoni" now von Thyssen collection in Lugano, the "Visitation" of 1491 exposed the Louvre in Paris.
Painters were also brothers David was born in Florence in 1452 and disappeared in the same city in 1525, was the main help of Dominic and Benedict was born in 1483 and died in 1561 in Florence.